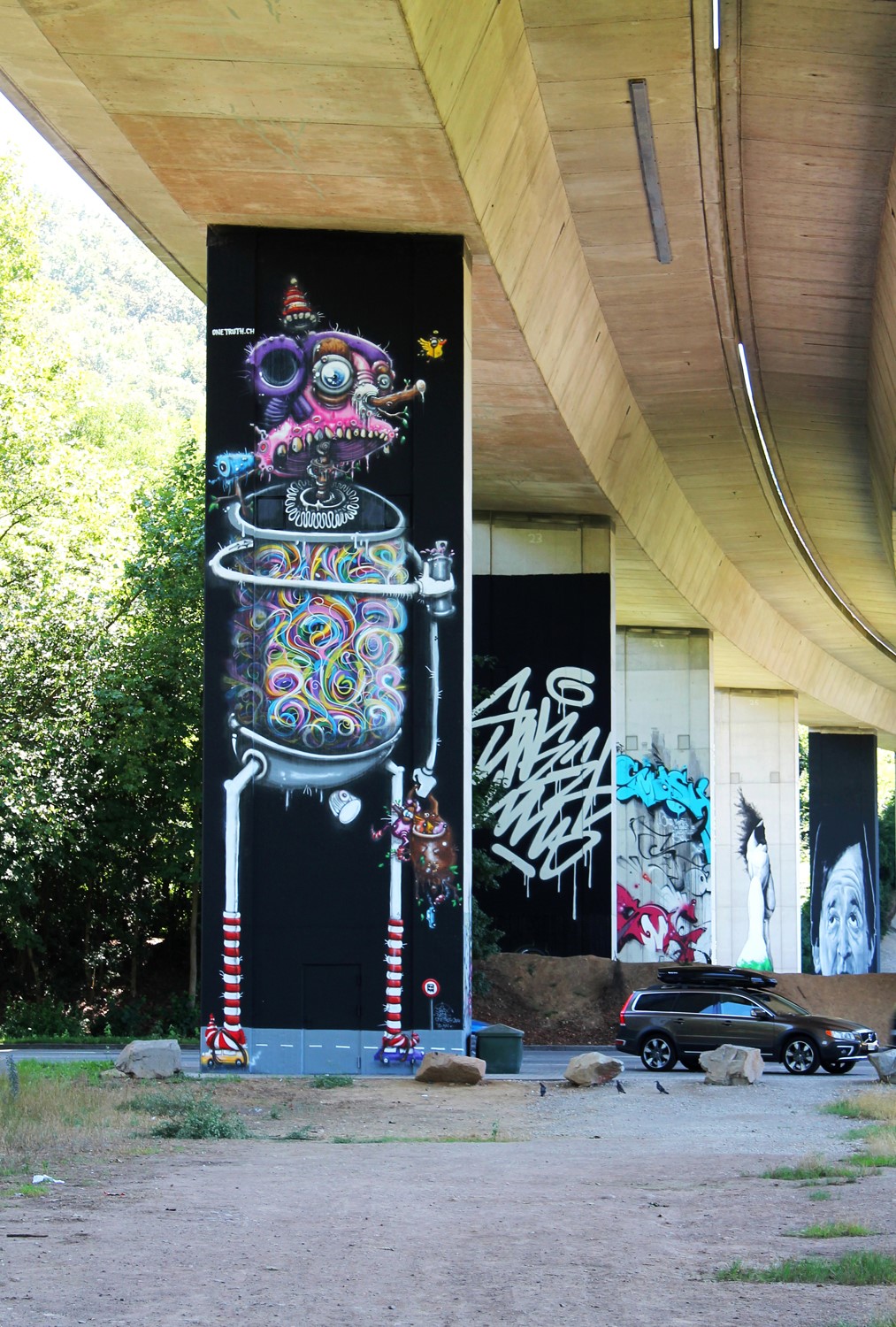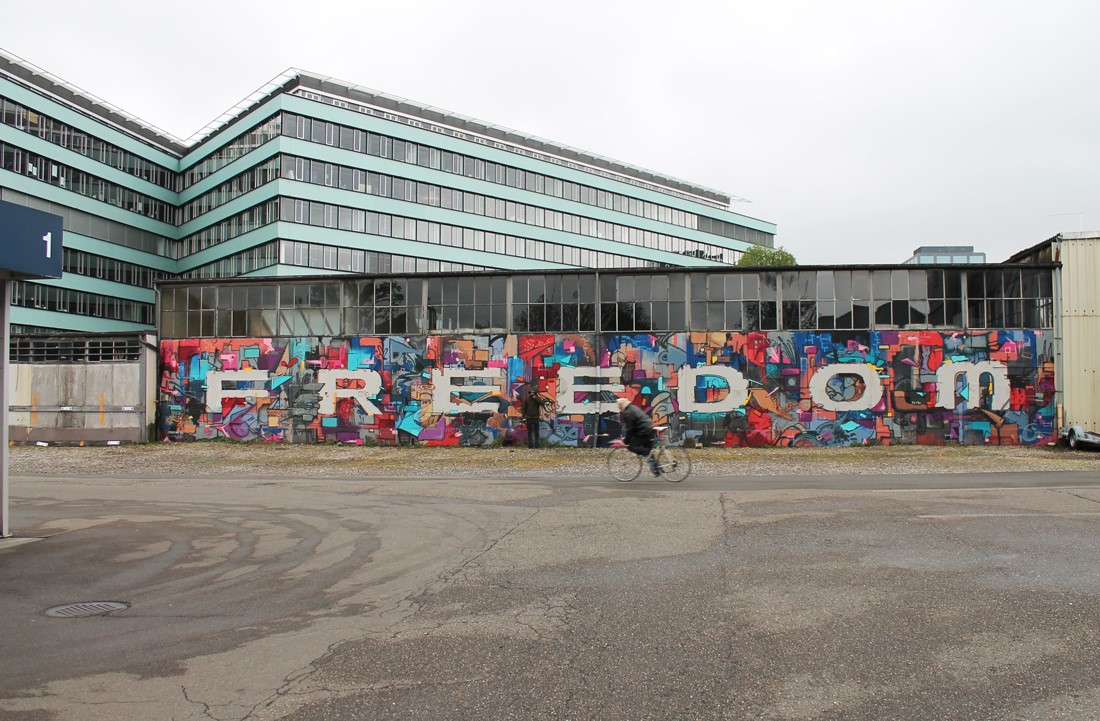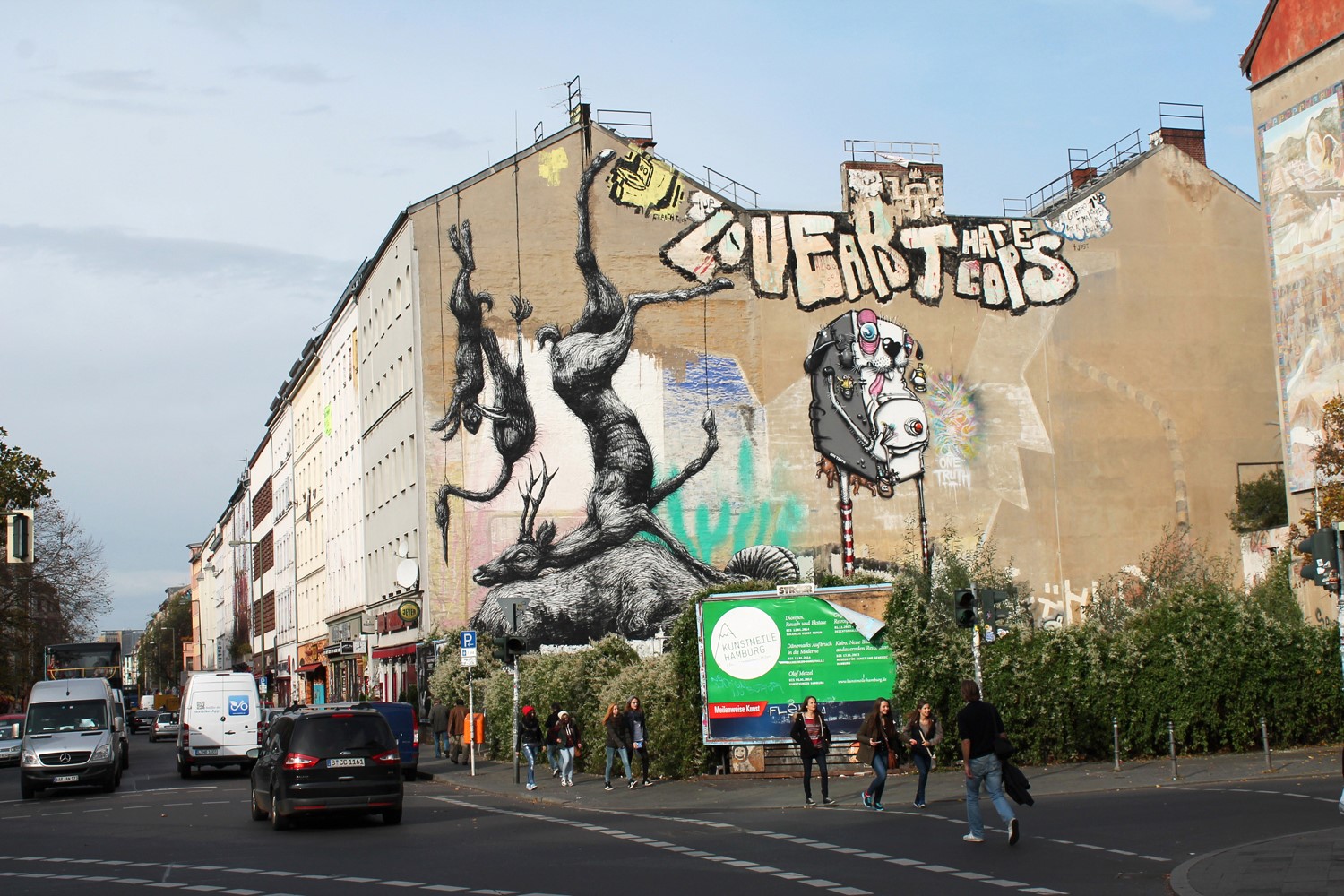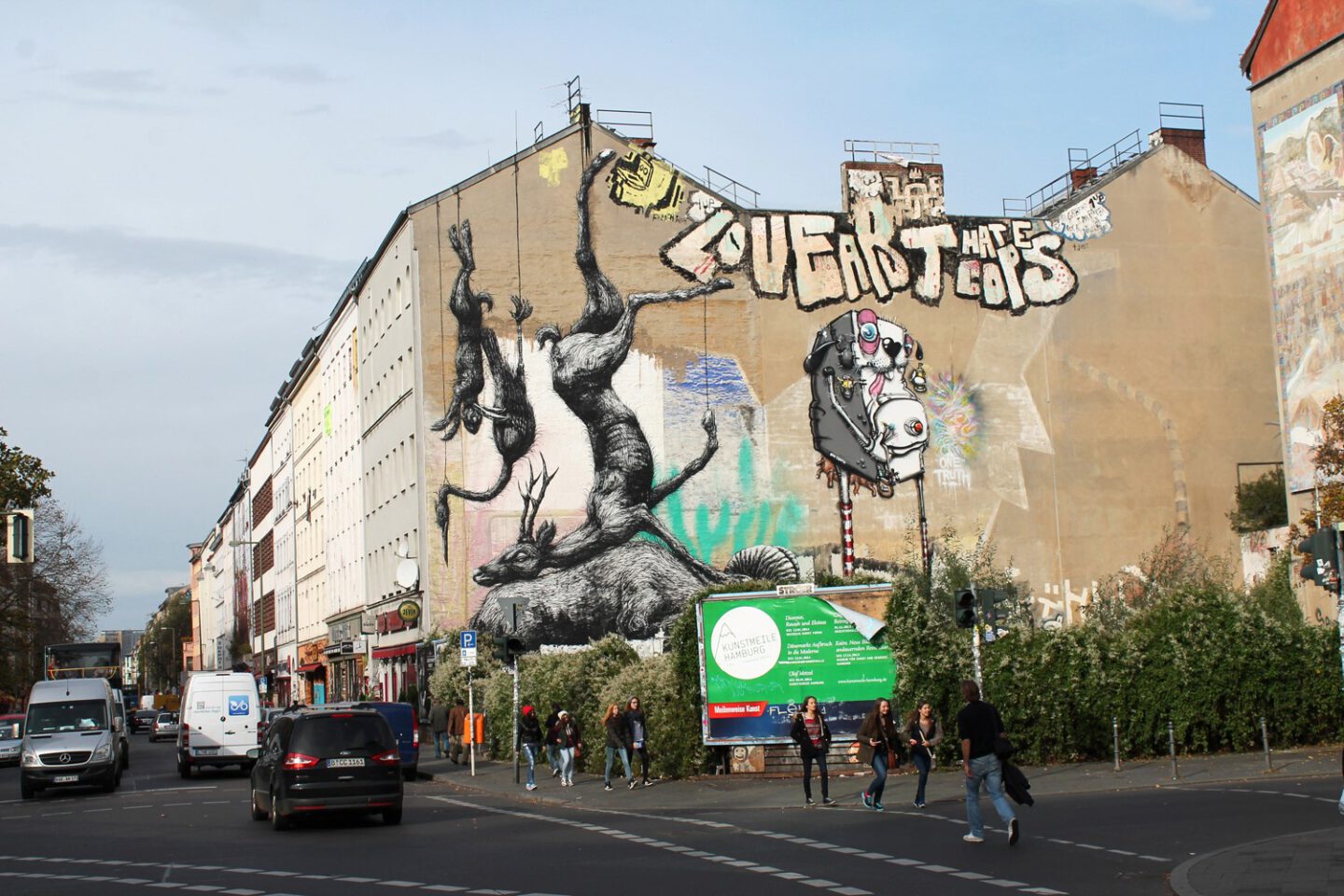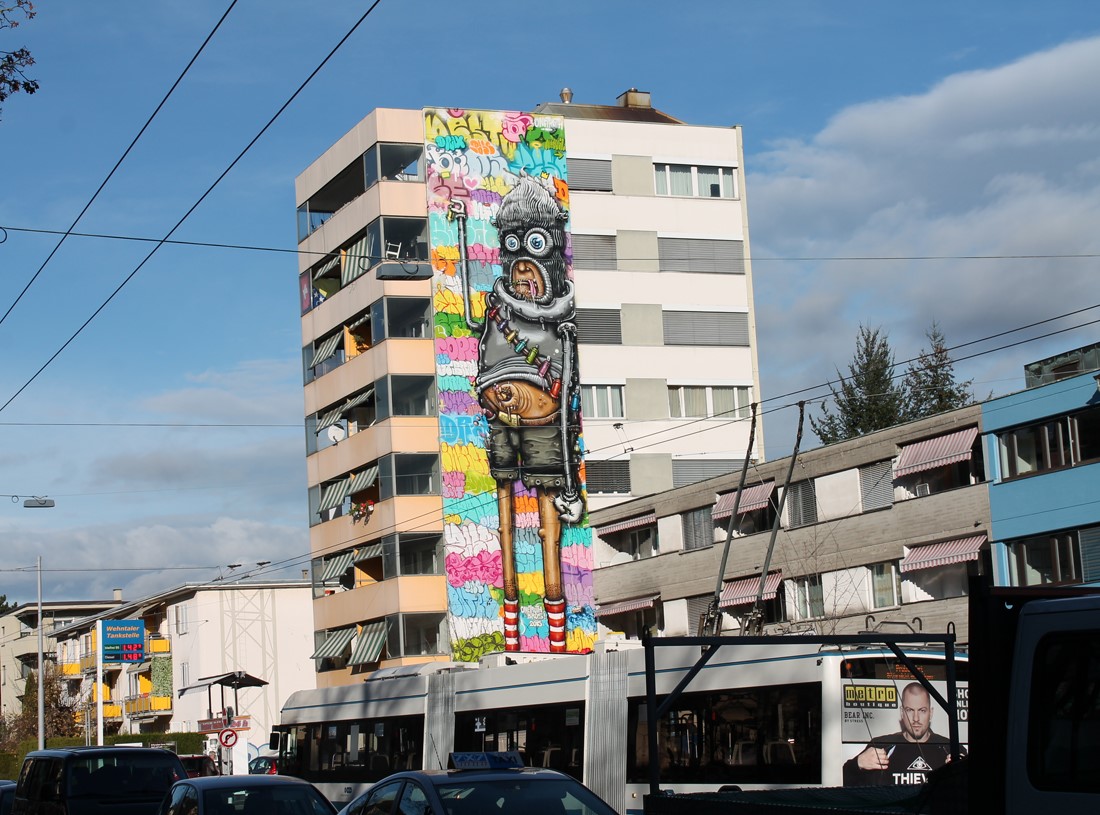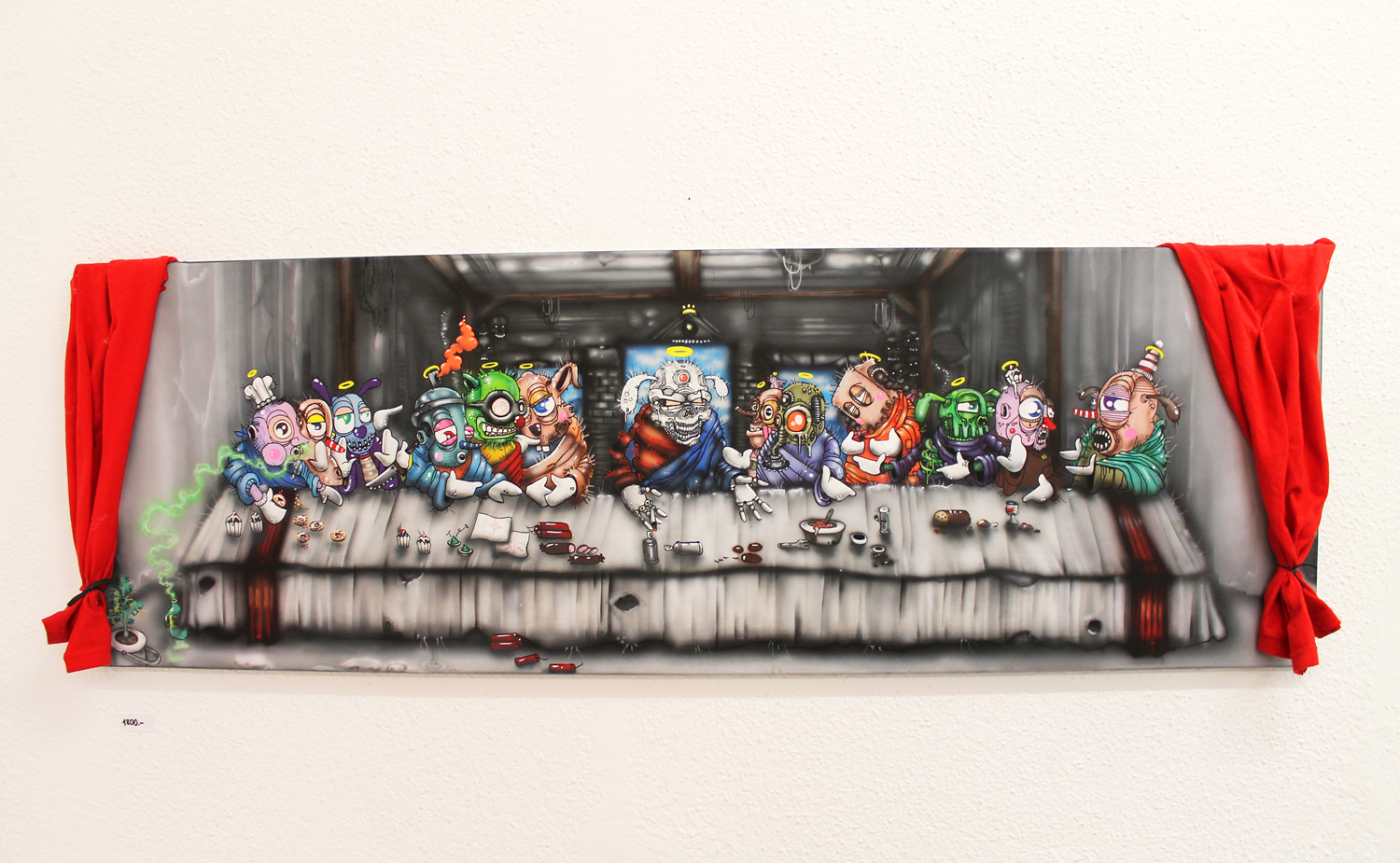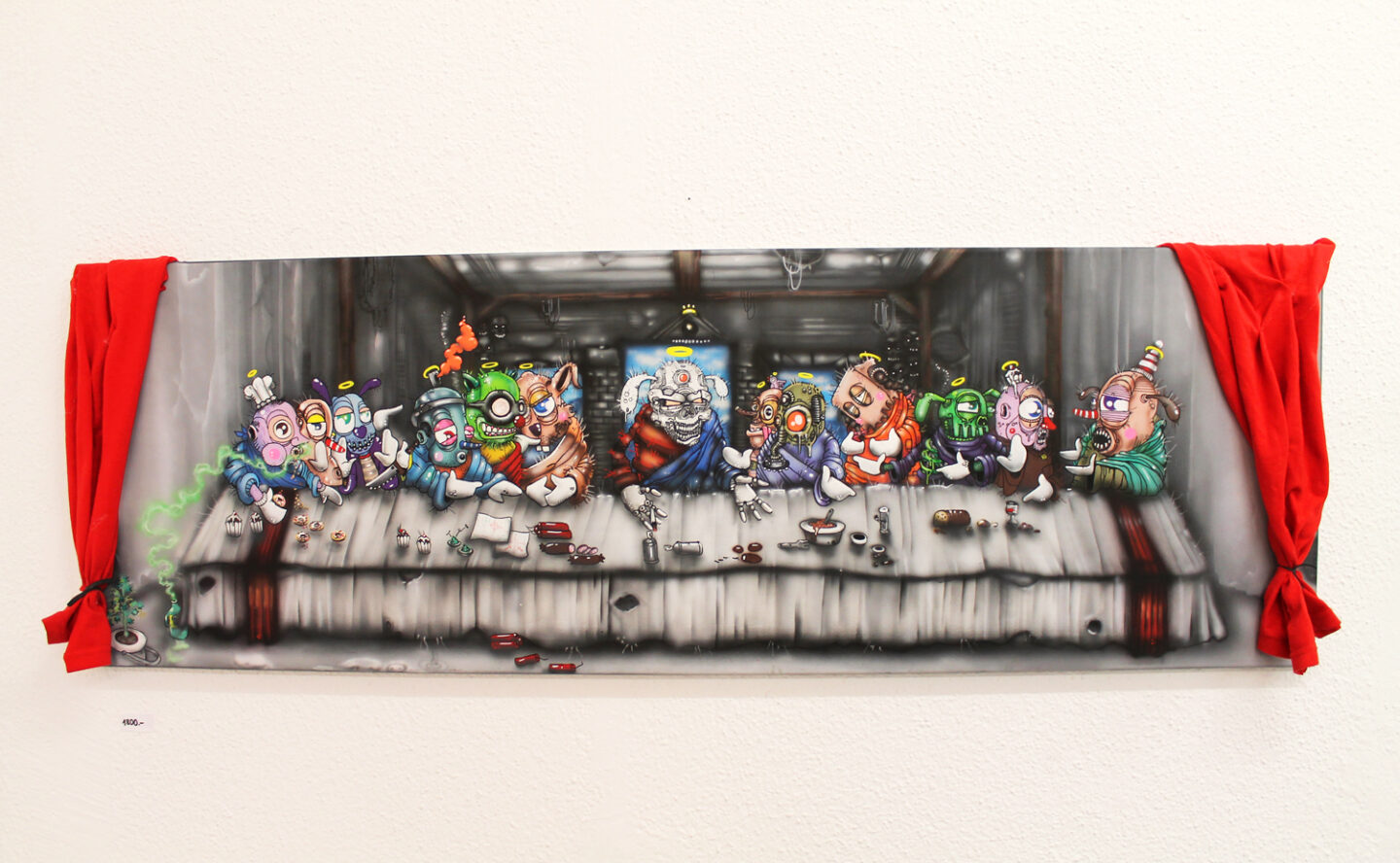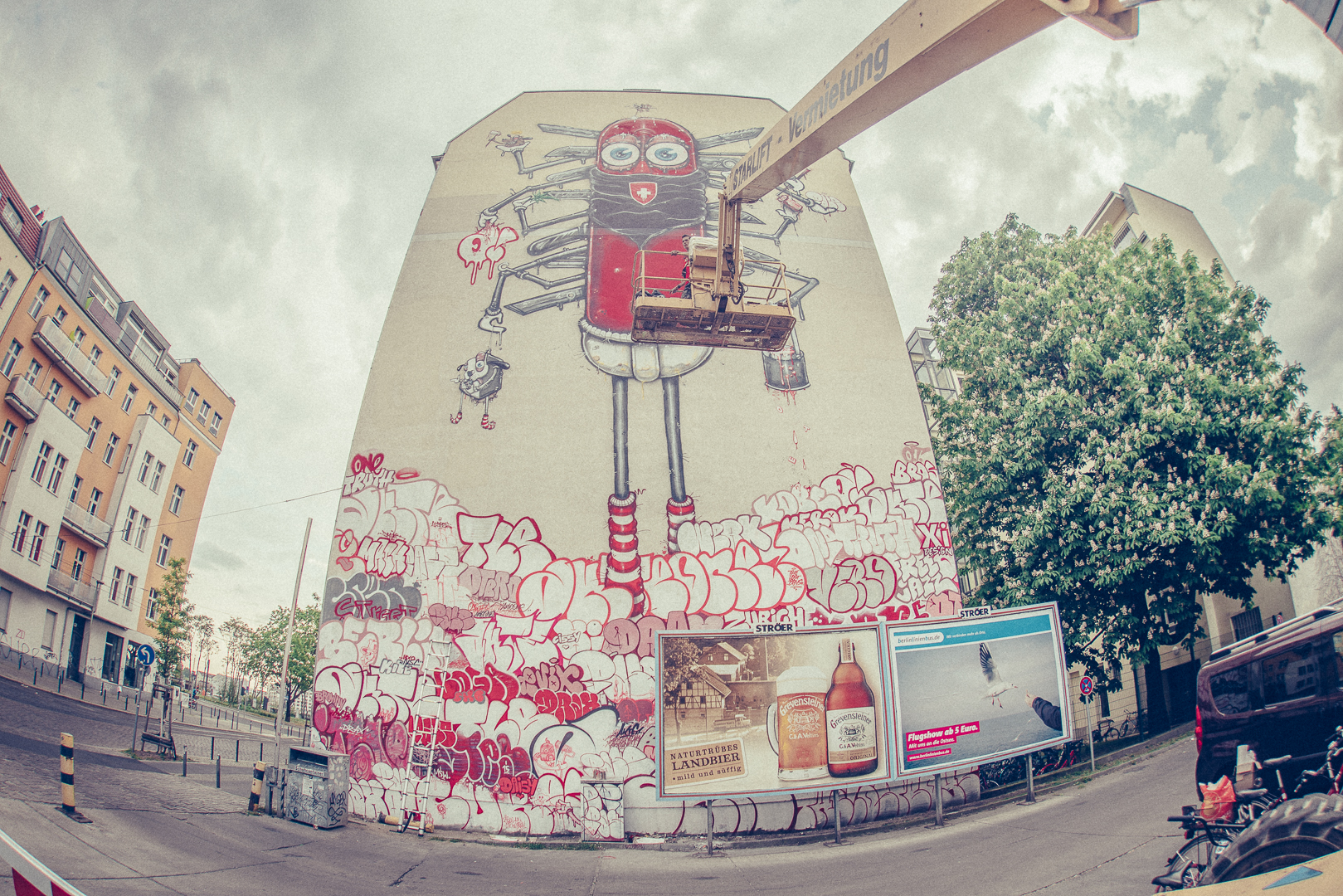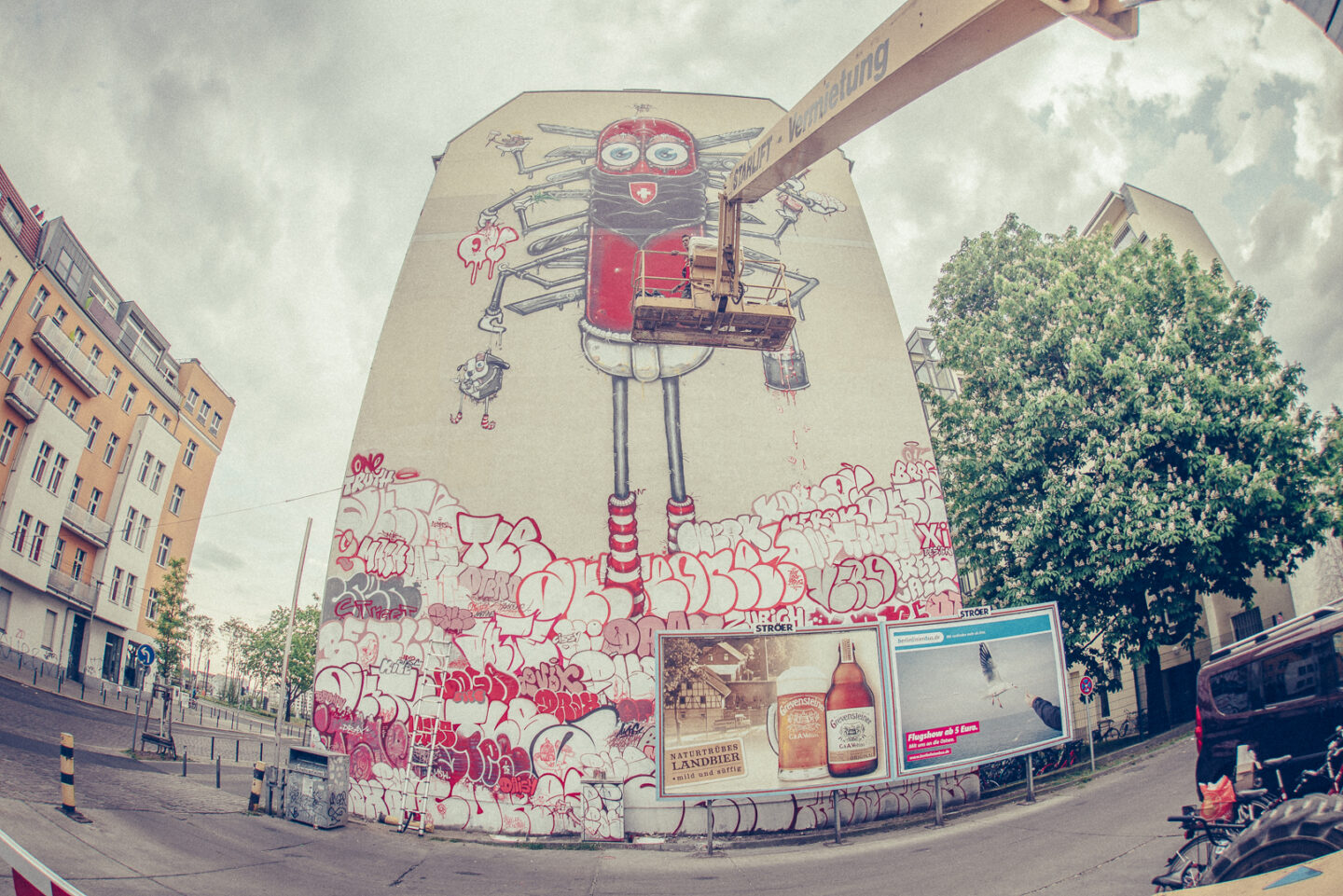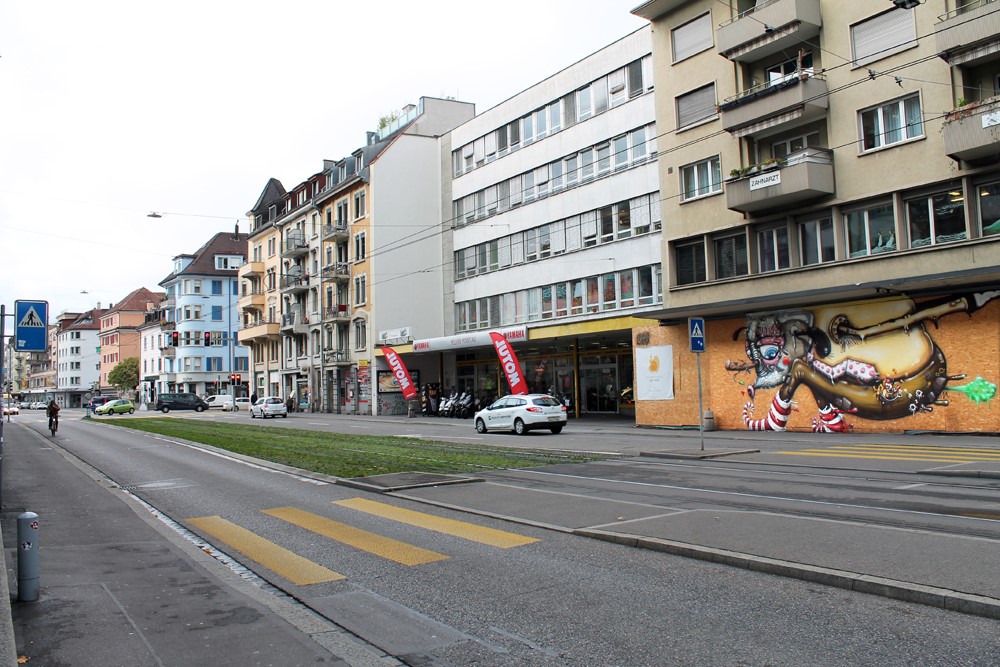 One Truth is the artist duo made up of the brothers Dr.Drax and Pase.
In 1998, they discovered their passion for graffiti and started working autodidactically in the underground. One Truth graffiti has existed since 2003 and the two artists have helped to shape street art for years, including in the cityscape of Zurich.
They are part of Swiss graffiti culture and are internationally renowned. They have worked with legends like Cope2 and Bates. One Truth do not know any limits in their creativity, arrangements and visualization. They stand for innovative ideas and precise handwork in Swiss quality with their very own style.
One Truth are famous for their pioneering spirit, fresh street art and the zeal in creating projects for numerous enthusiastic private and corporate clients.