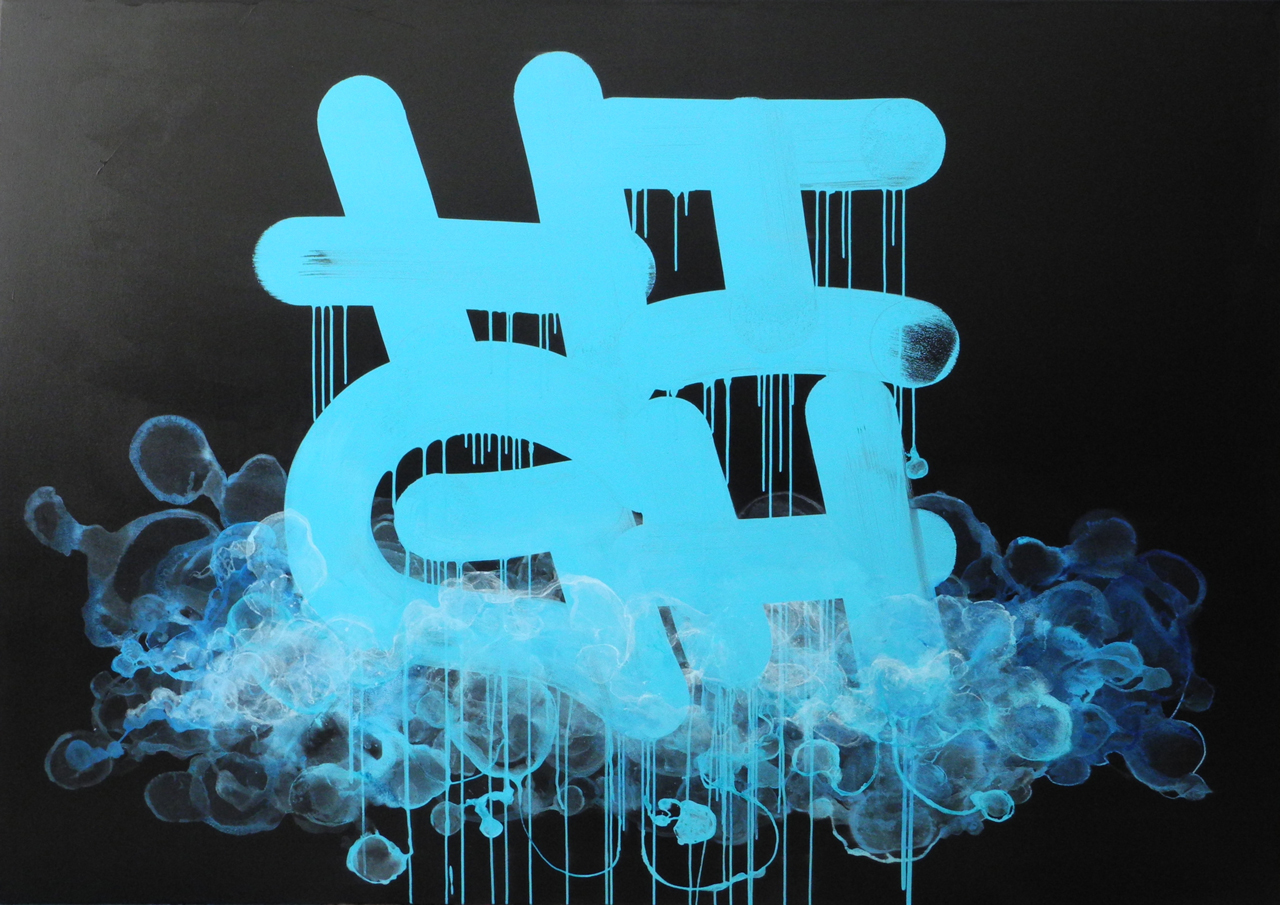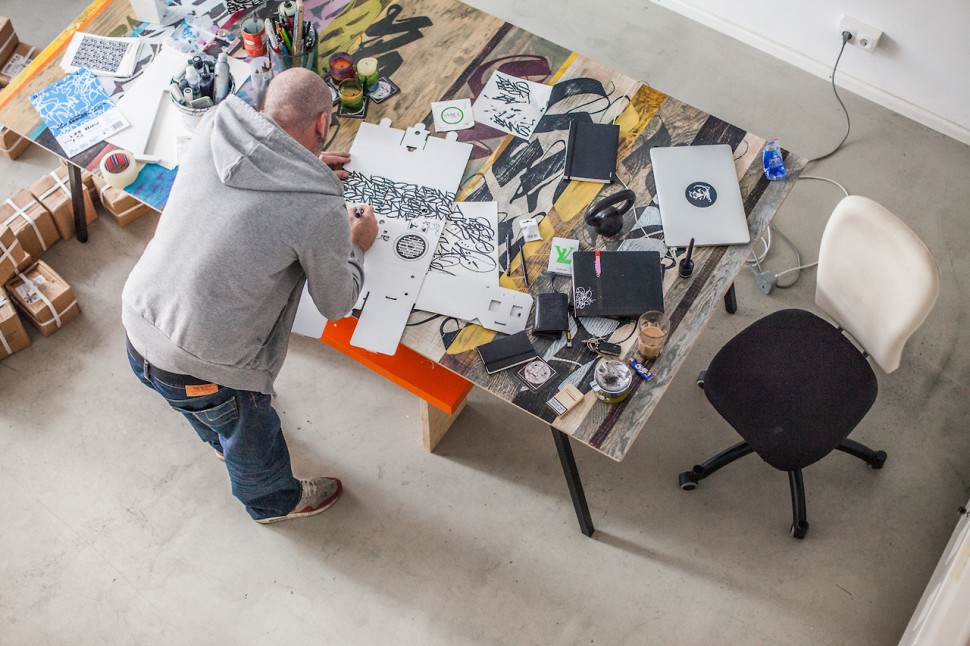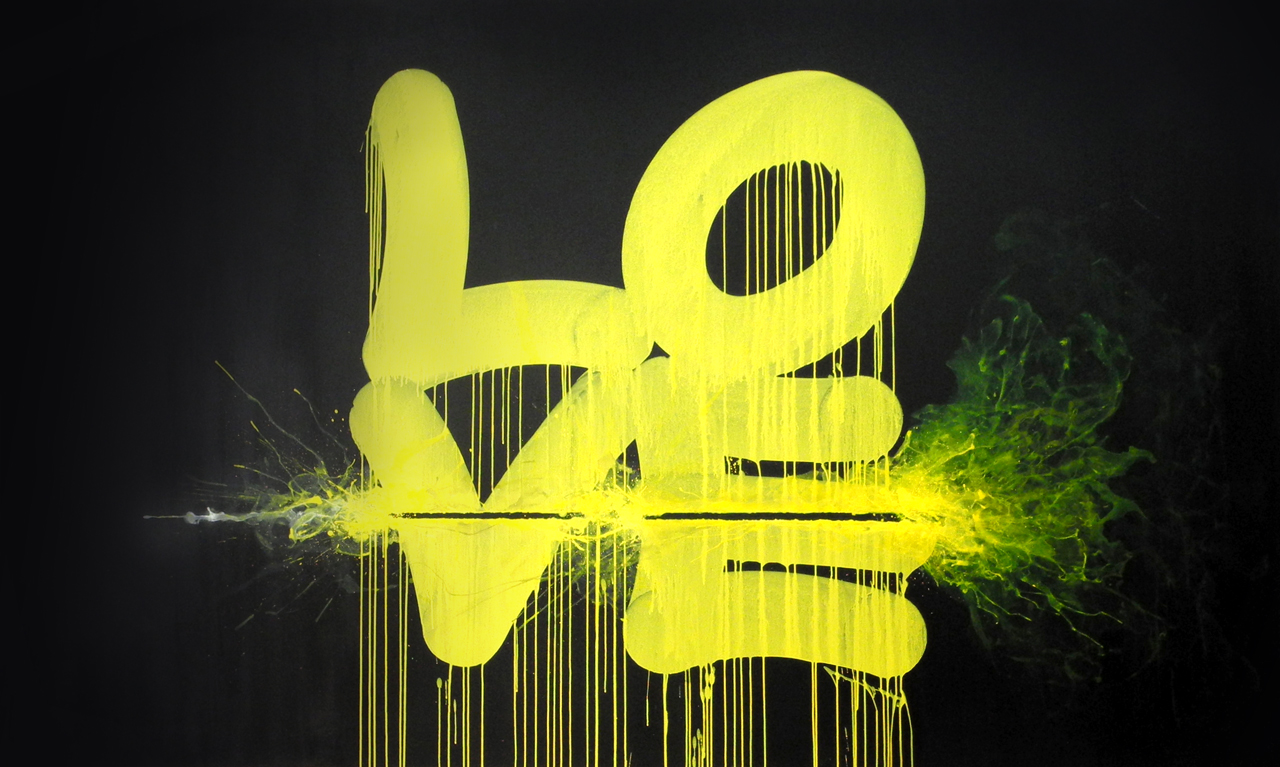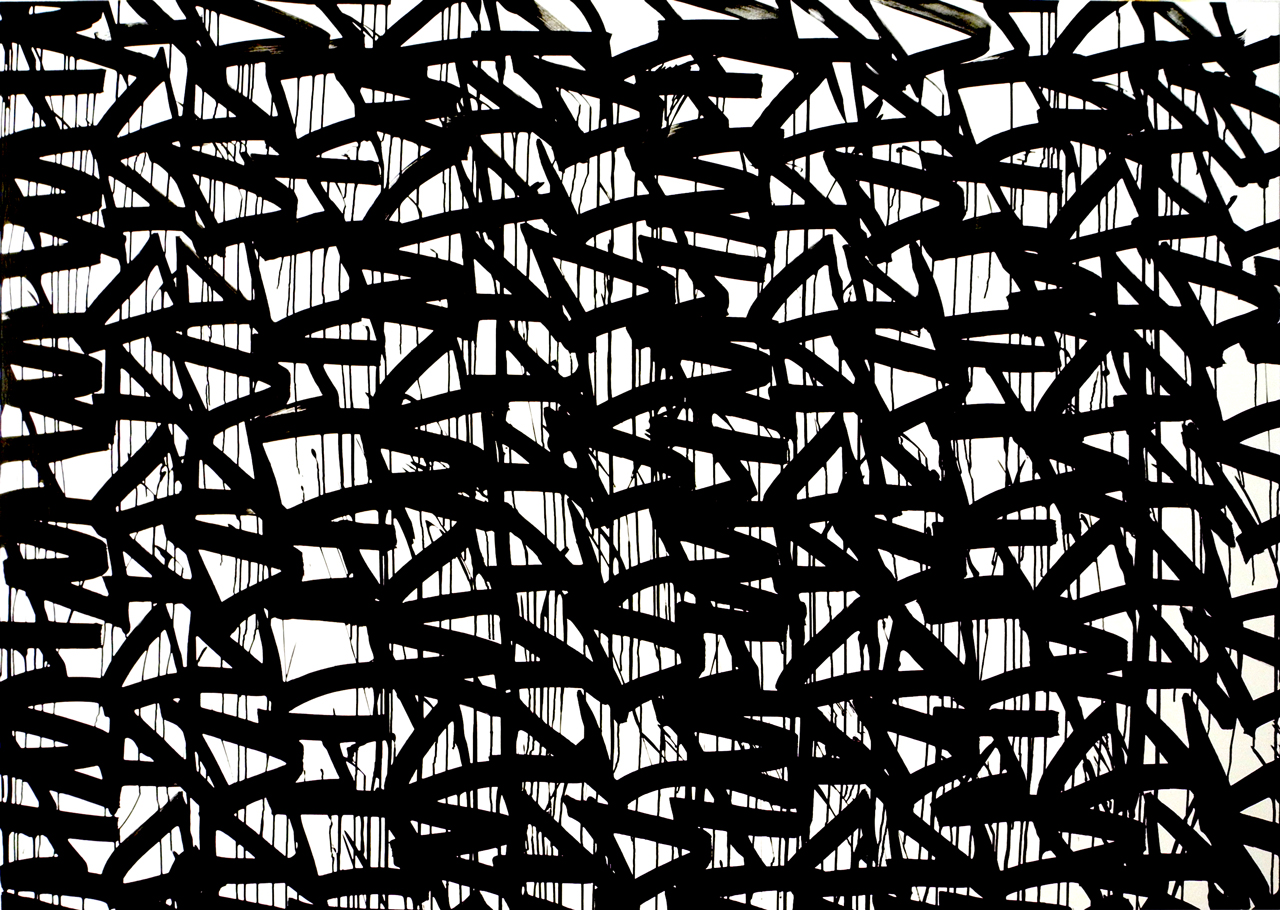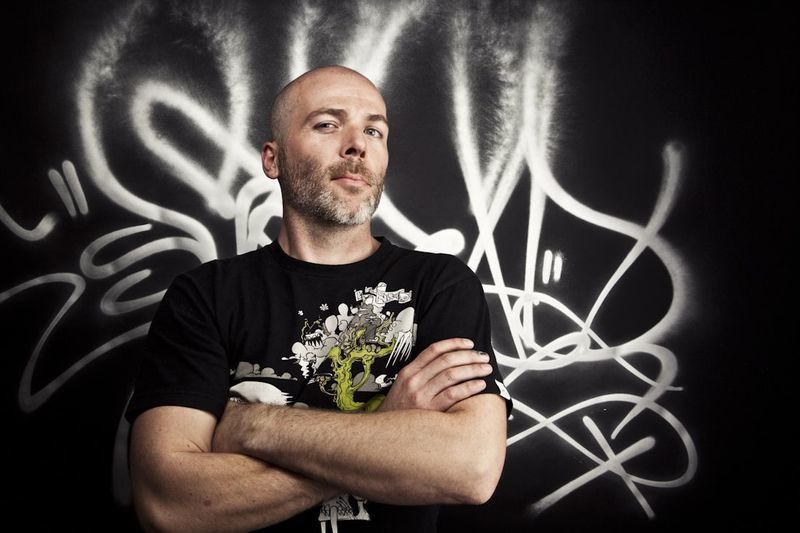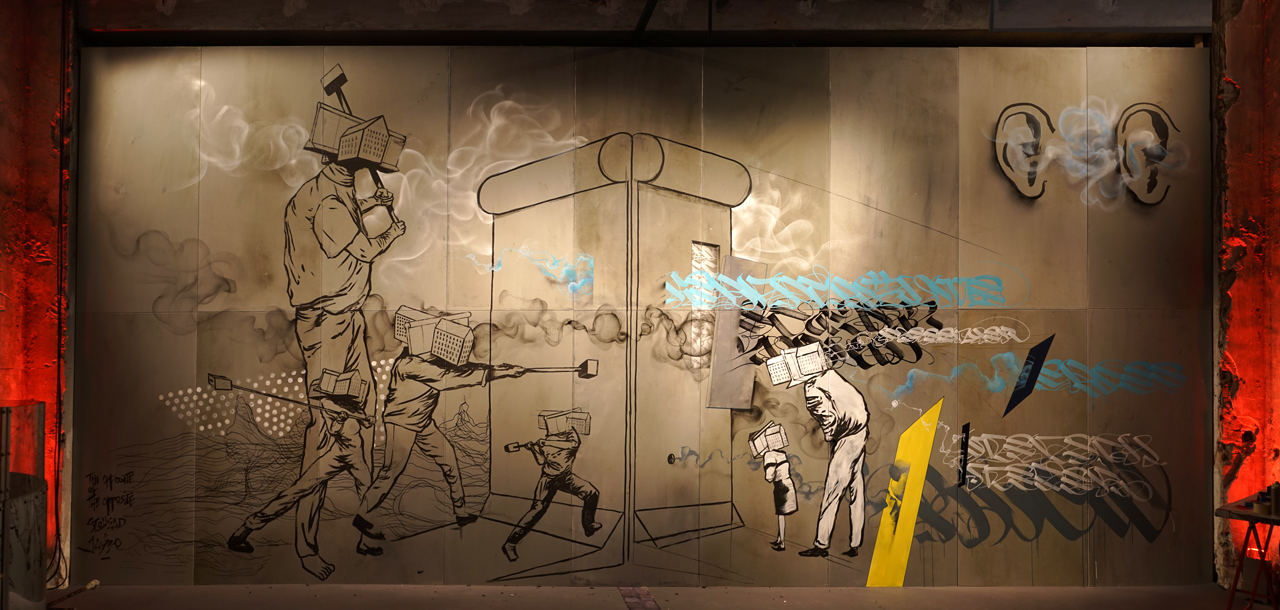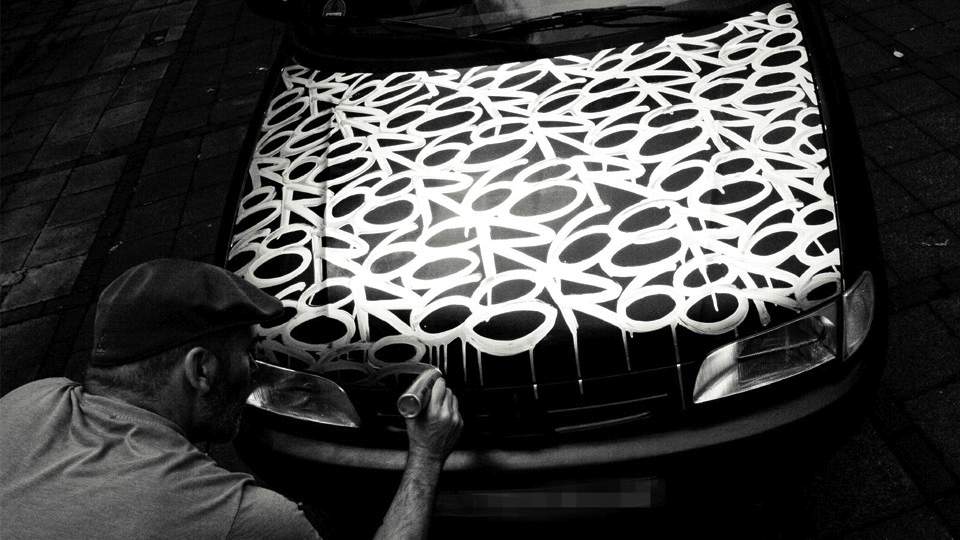 STOHEAD is a Berlin based artist who started graffiti tags in 1988. In 1998 he moved to Hamburg and was a member of the crew Getting-up.
 One year afterwards, he started working as freelance artist and had his first group-exhibition in Hamburg. As an artist who managed the balancing act between the streets and museums together with his fellows around the turn of the millennium, STOHEAD is rated as one of the pioneers of urban art.
He moved to Berlin in 2006 and started having his first solo exhibitions there. The classic graffiti usage of script in any nuances is the red line in his artistic career. In 2017 he had solo exhibitions in Berlin, Paris and Wuppertal. For THE HAUS he created an installation made of three- and two-dimensional letters in his typical hand-style and an original typeface he developed himself. This installation is curling through the hall on the first floor.