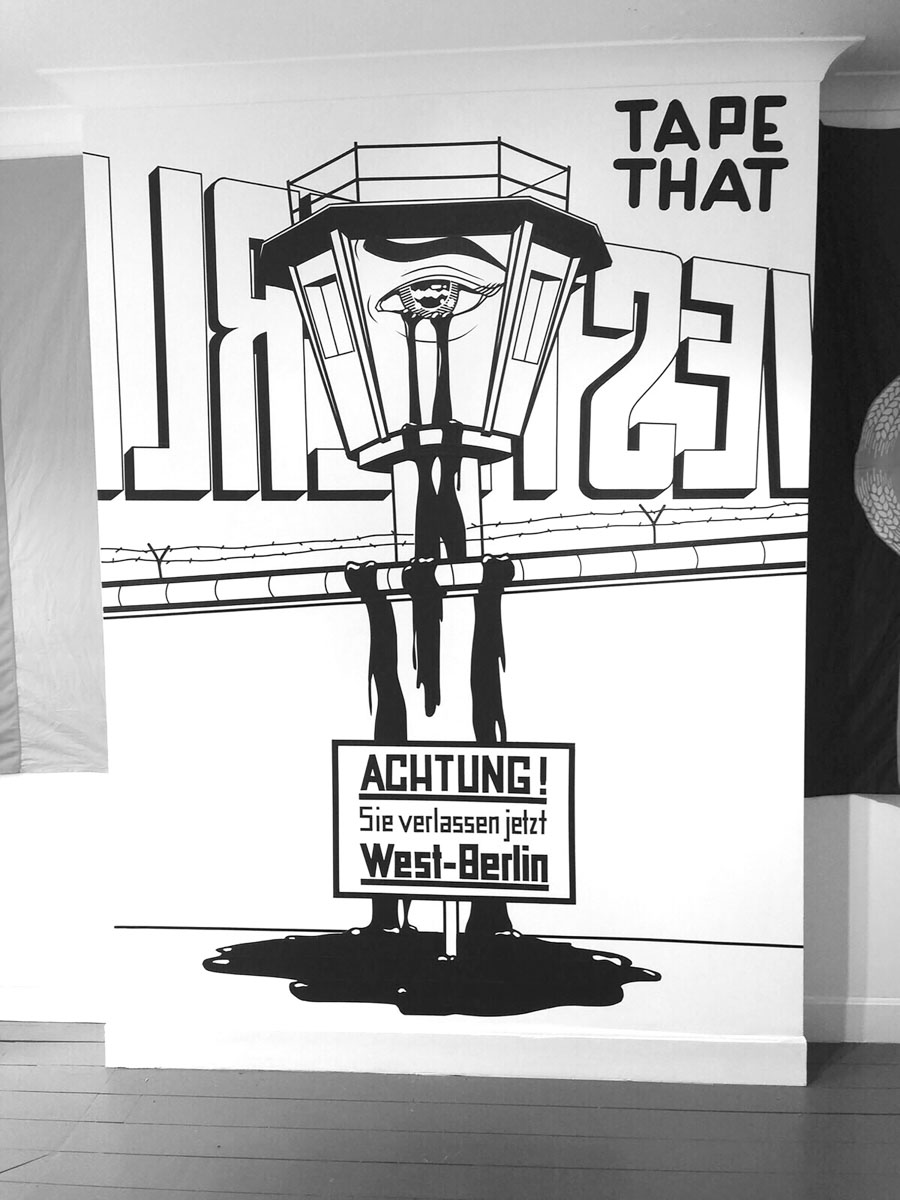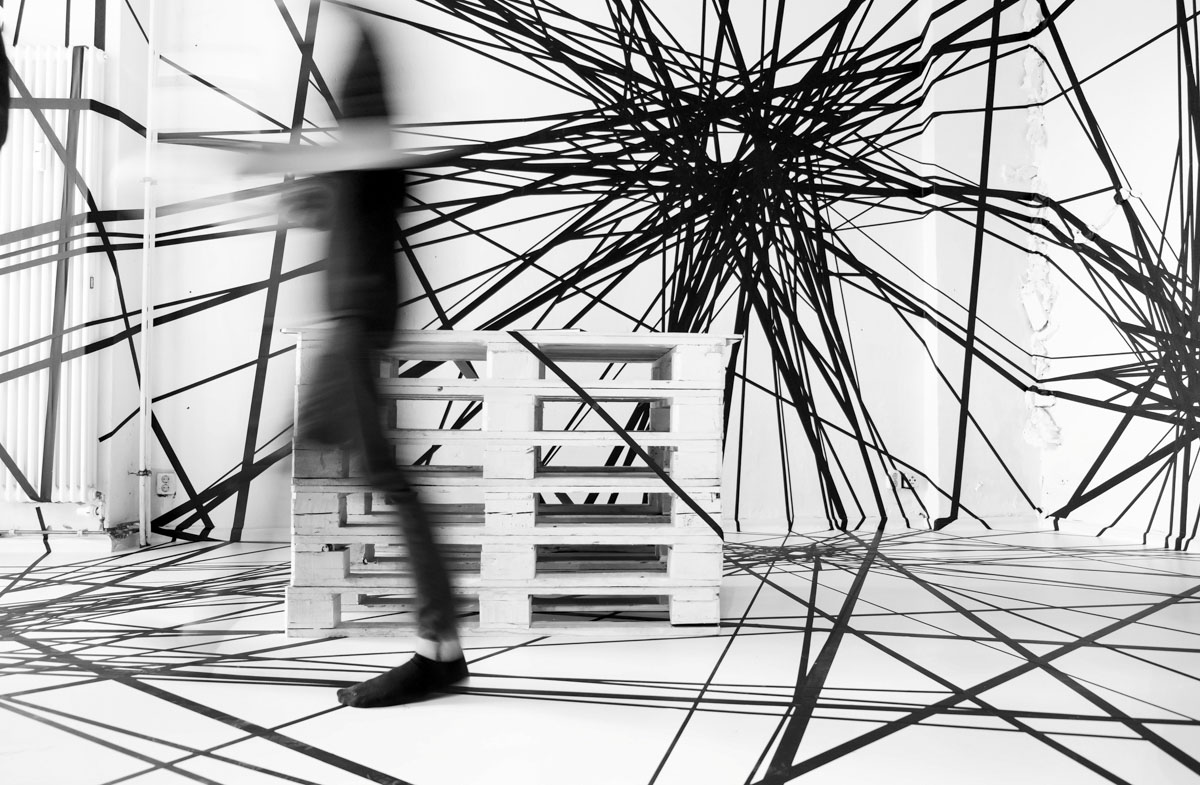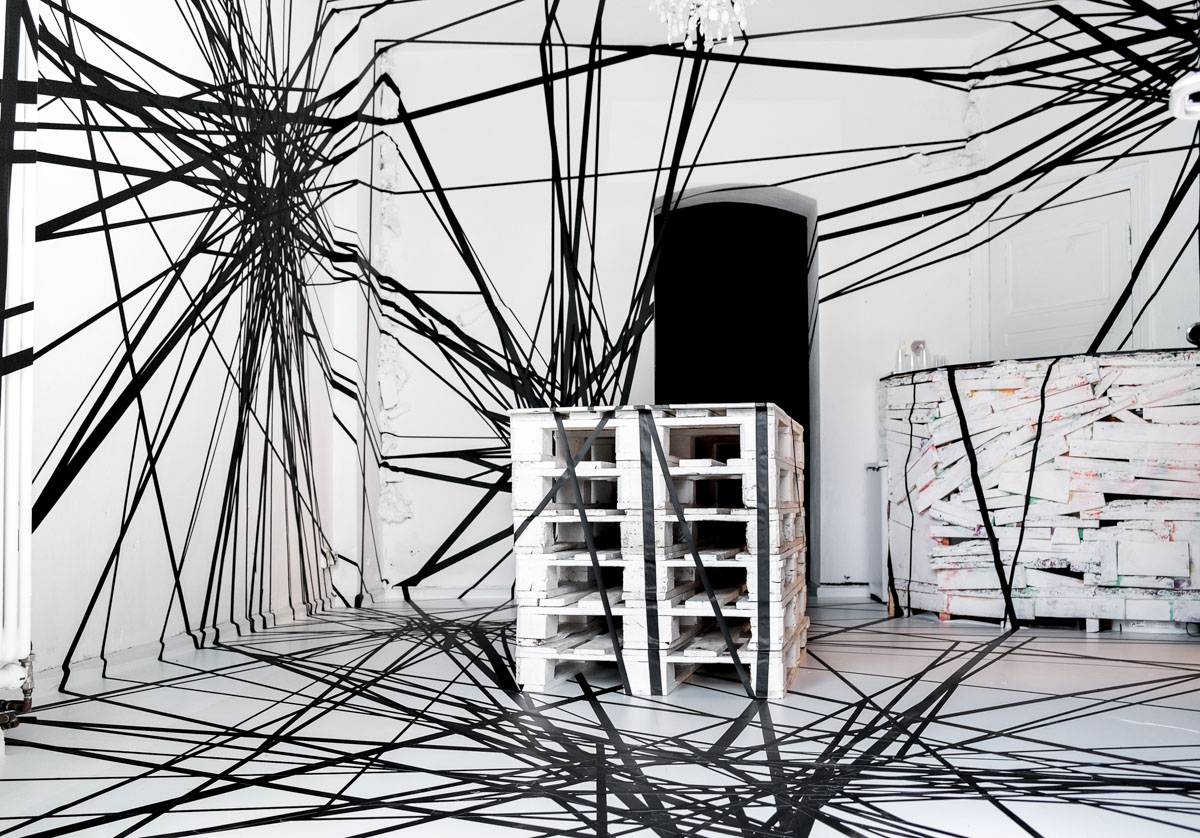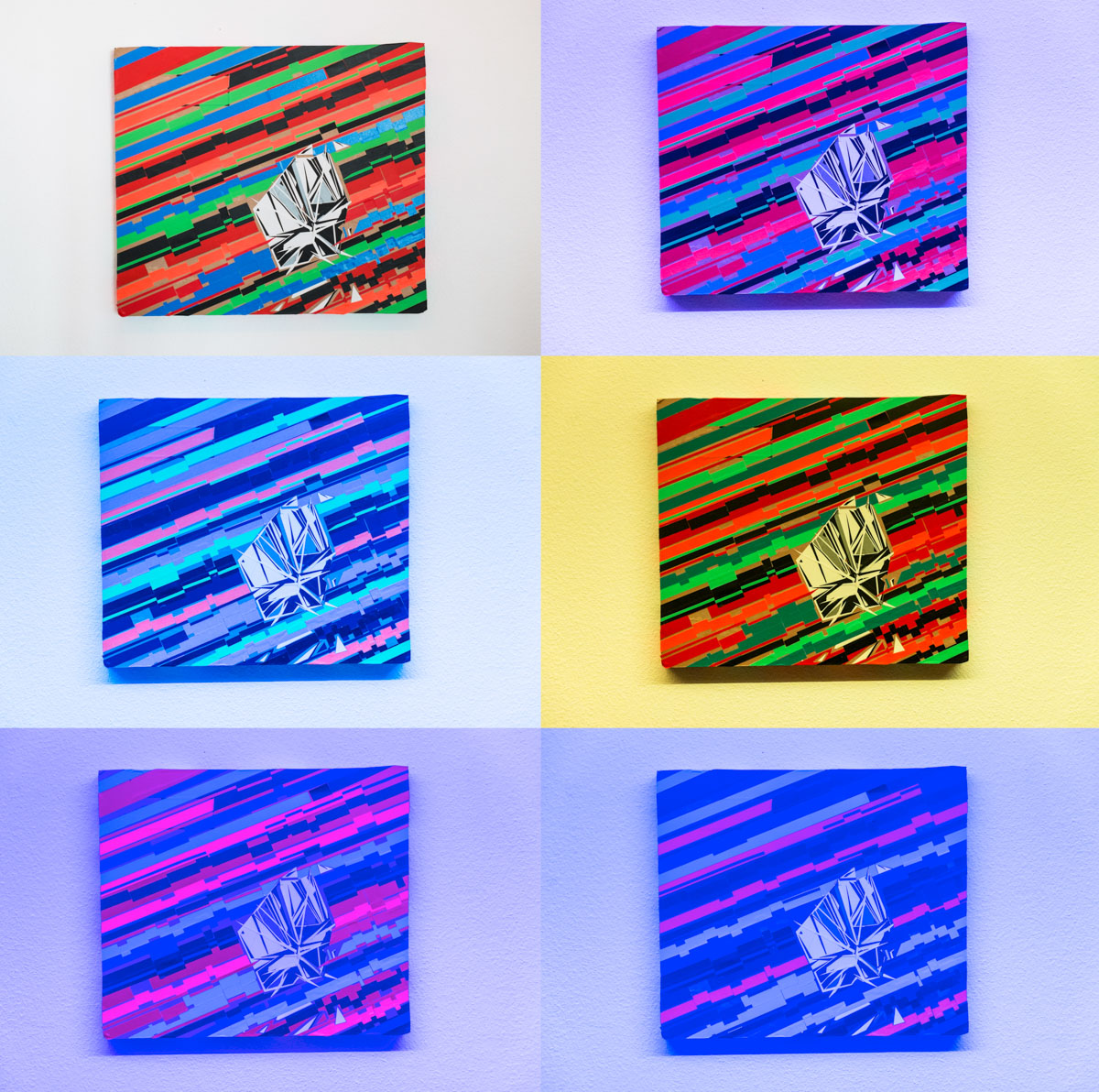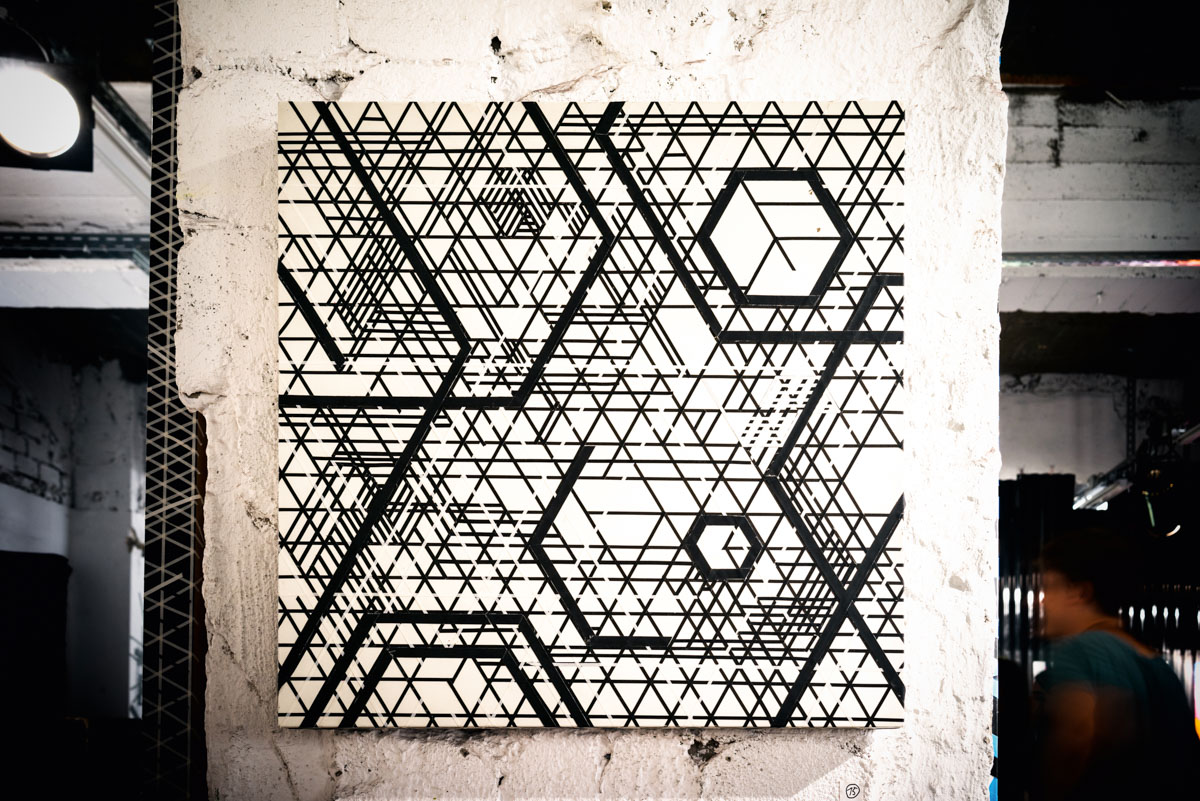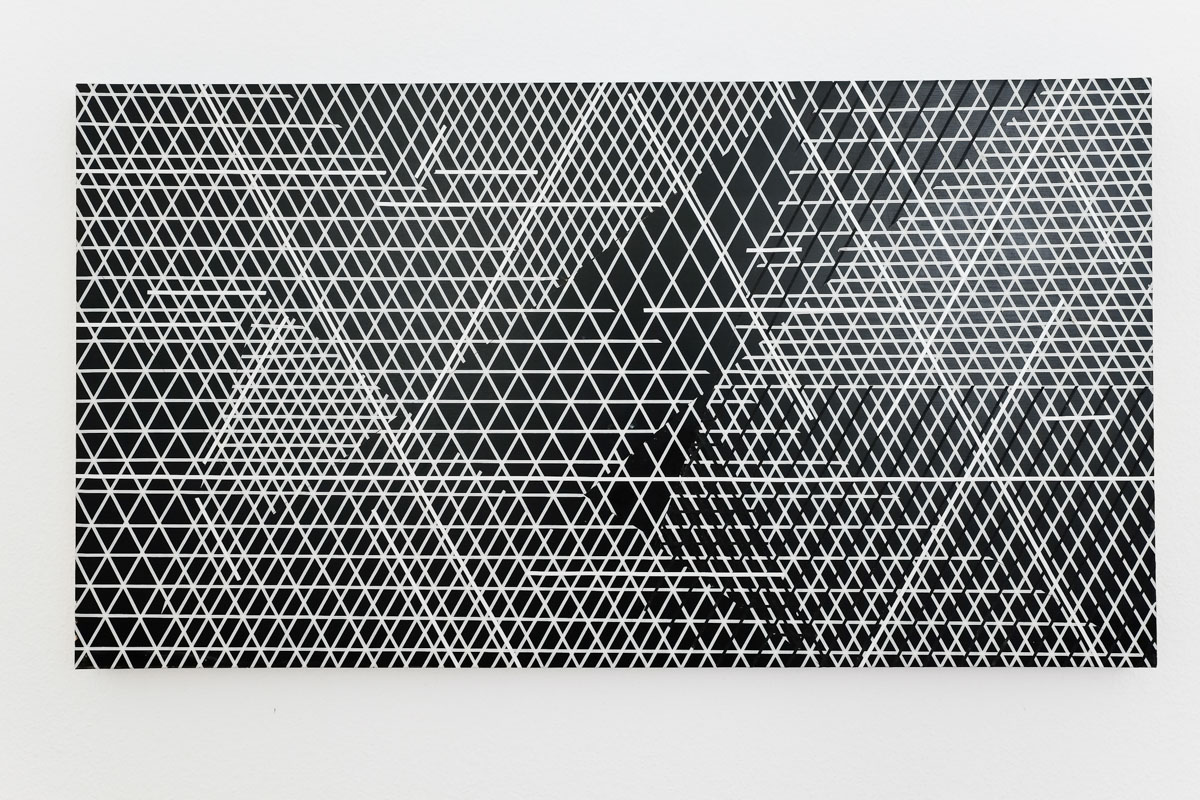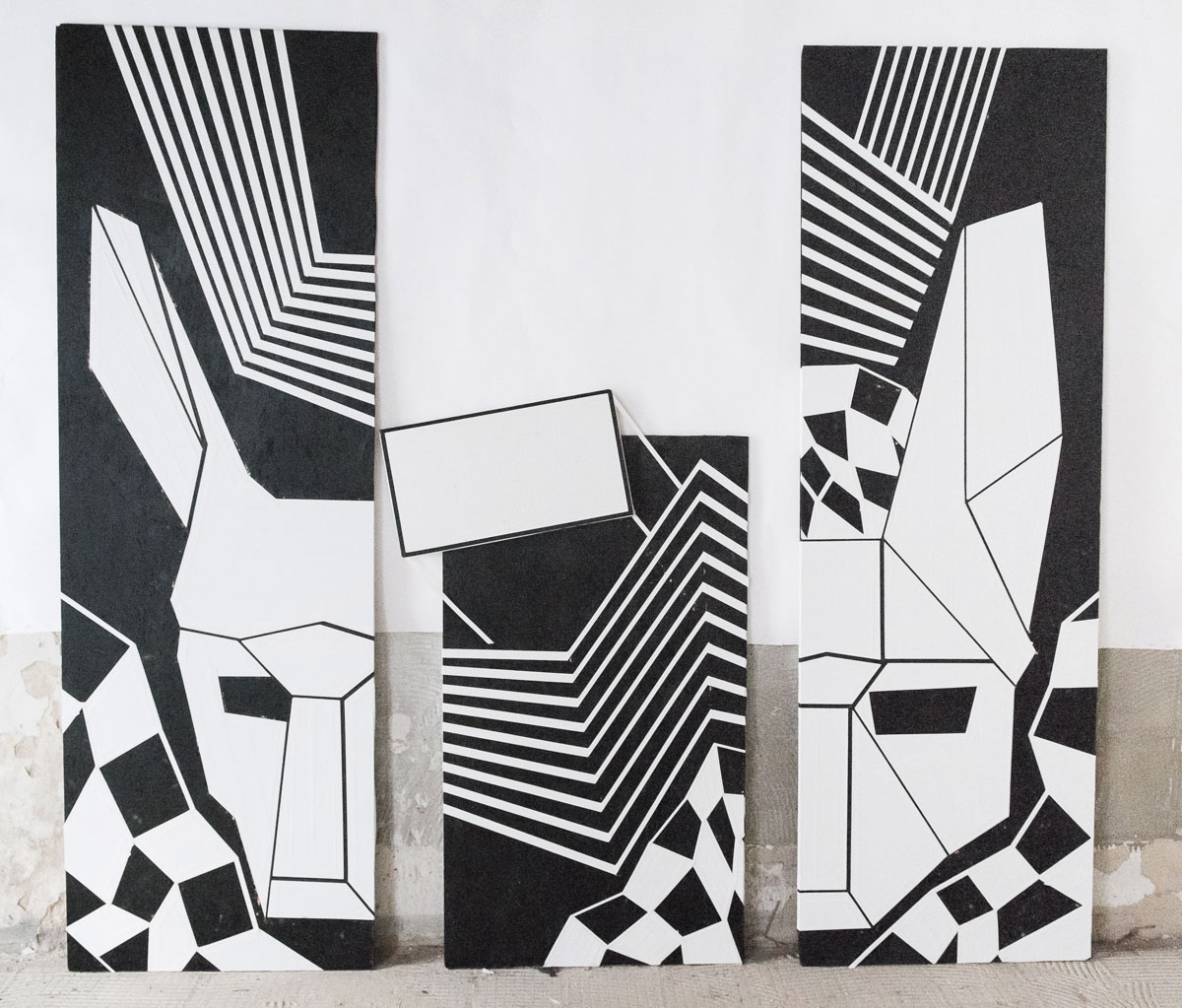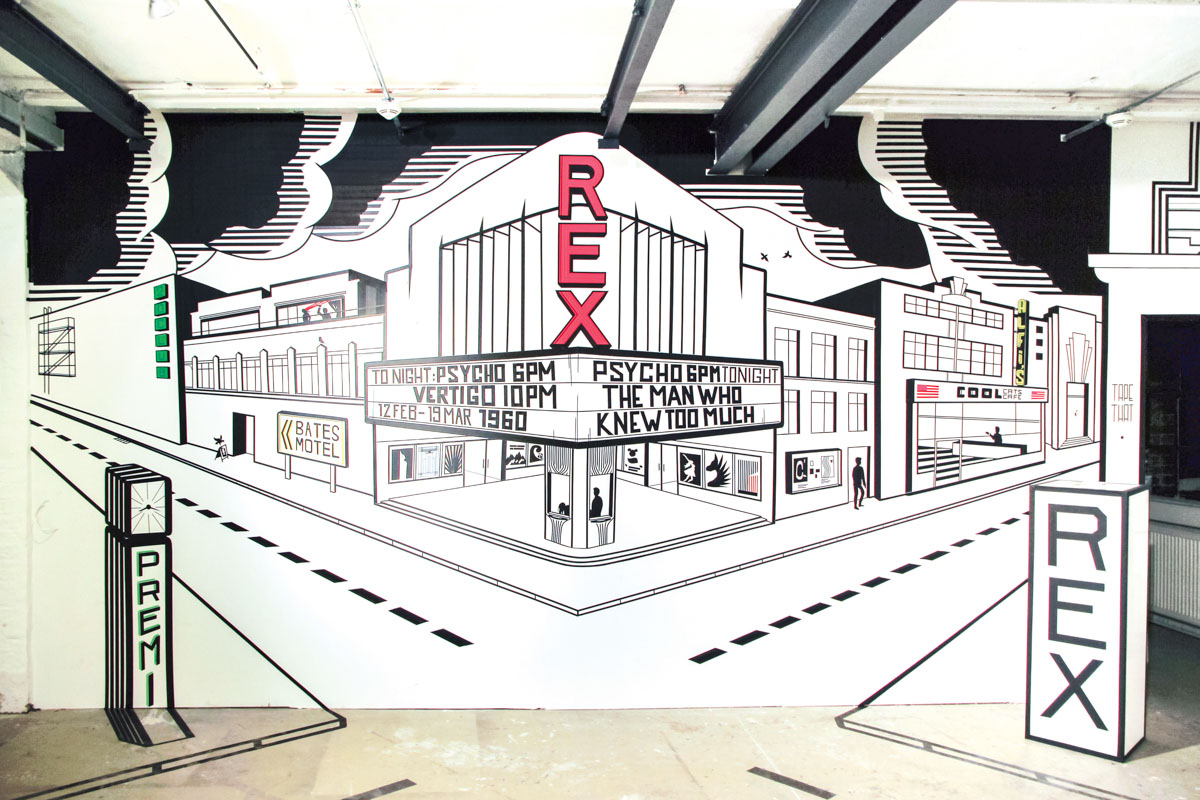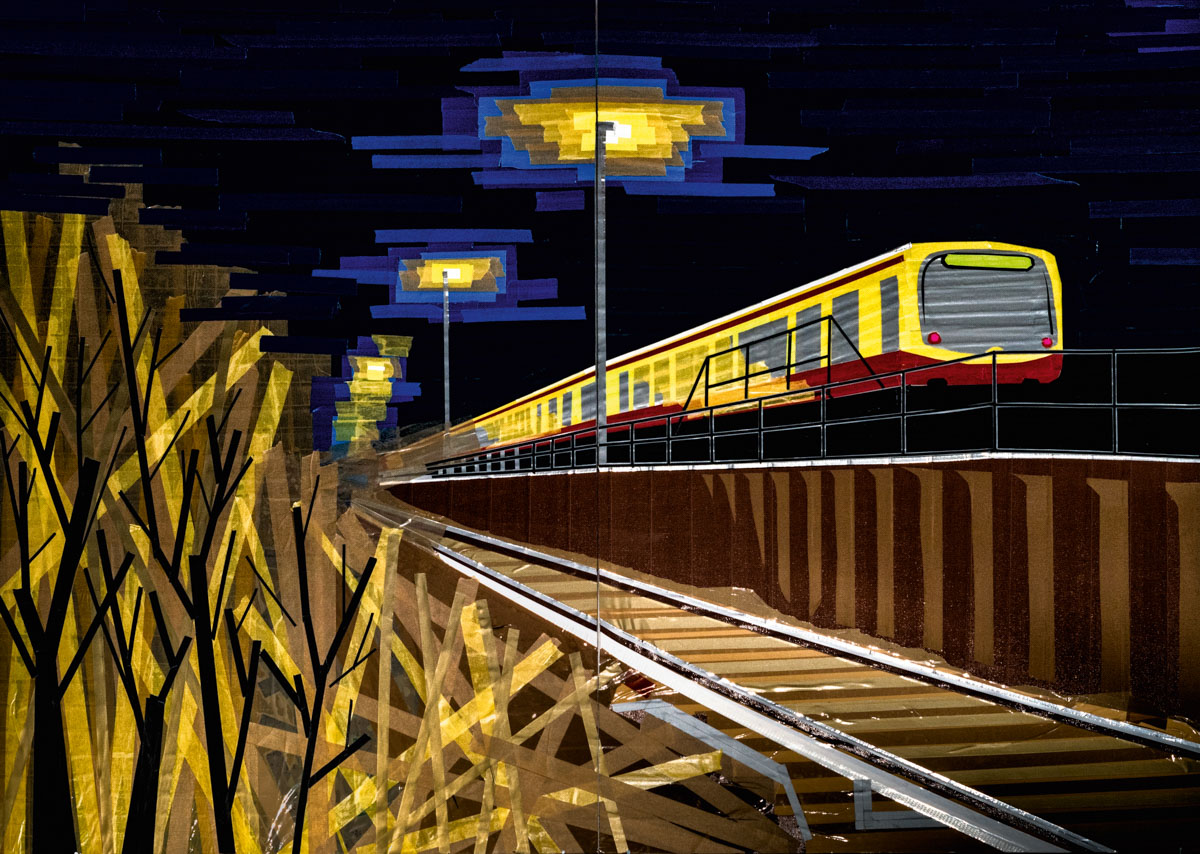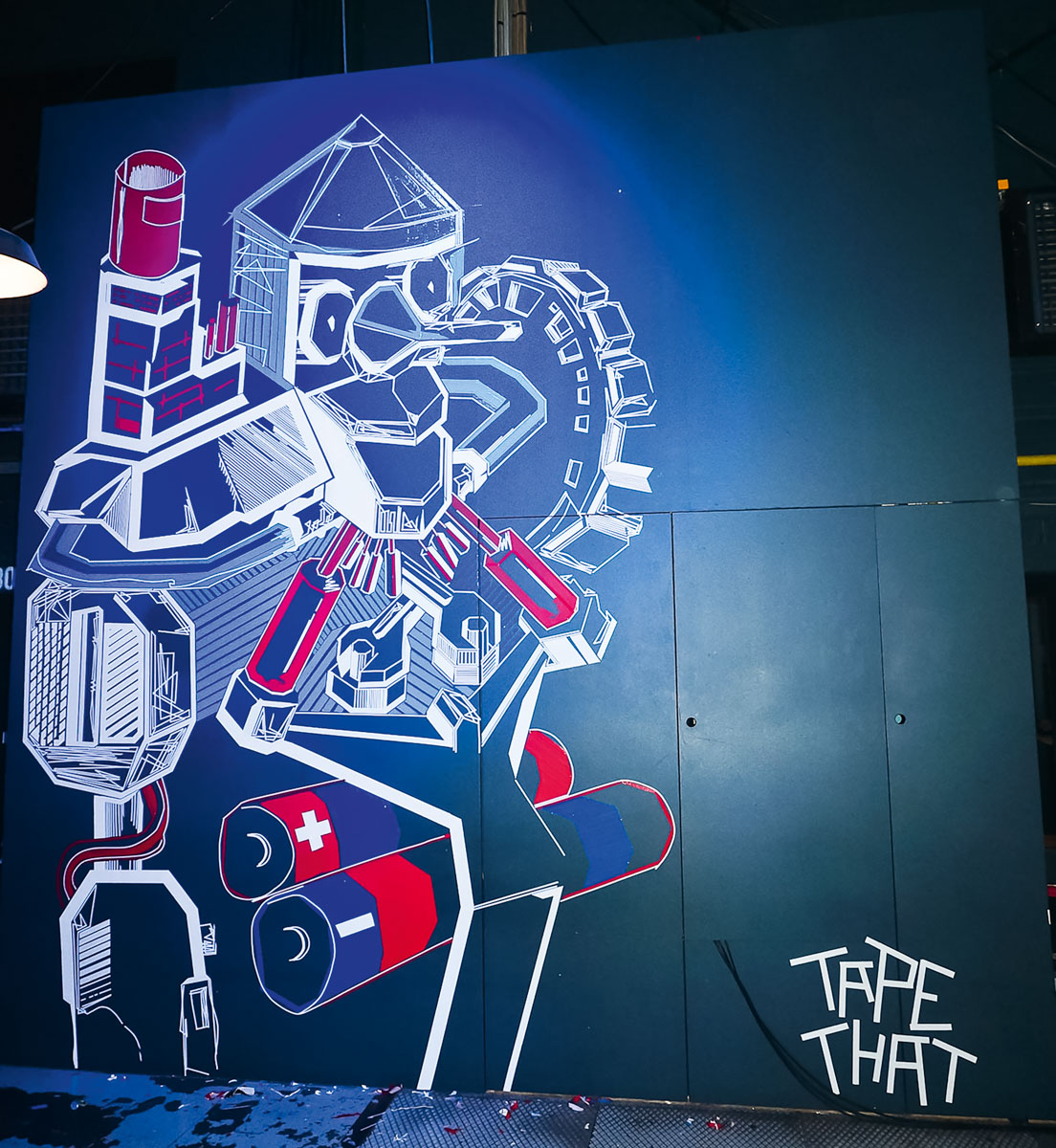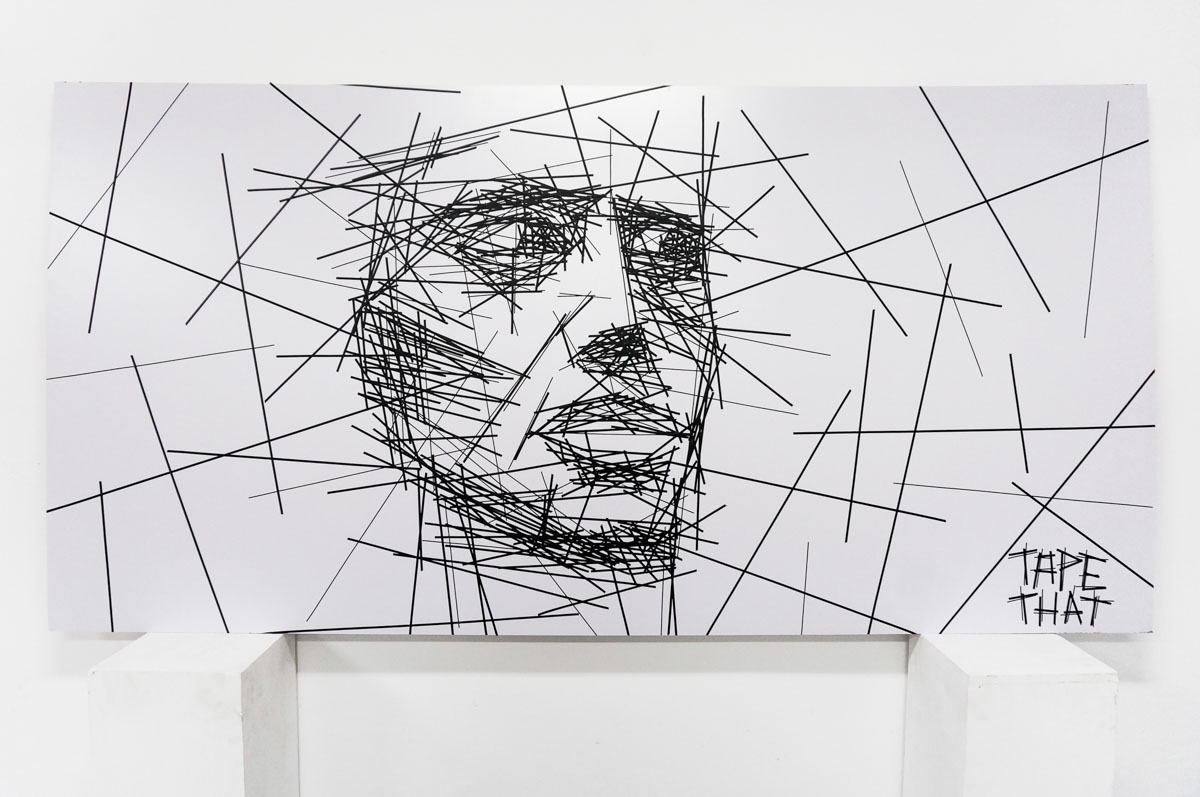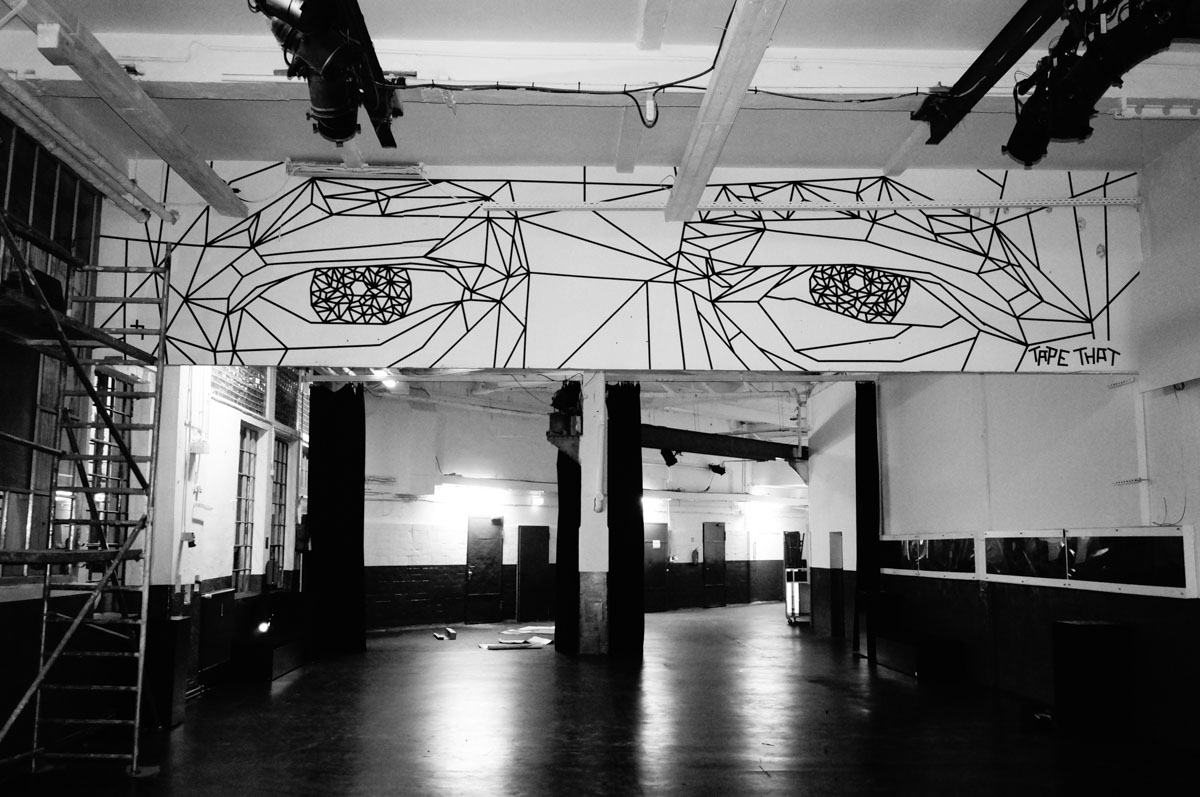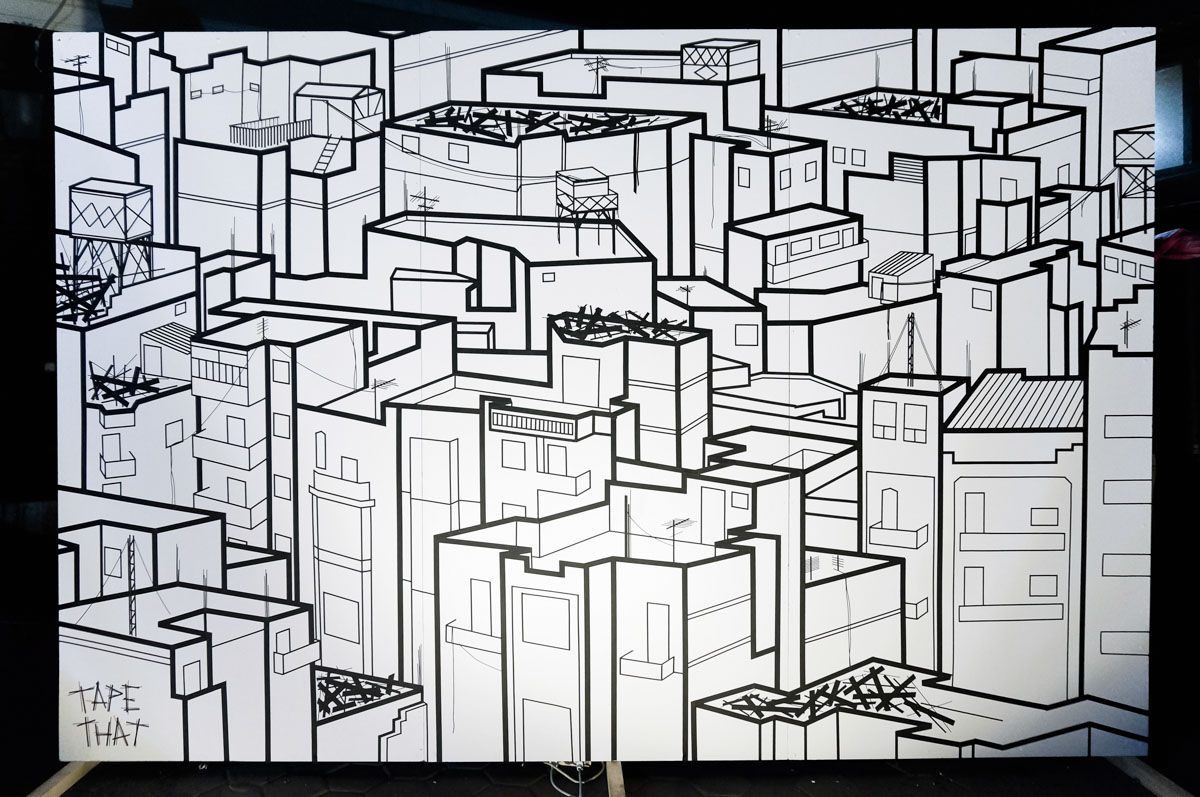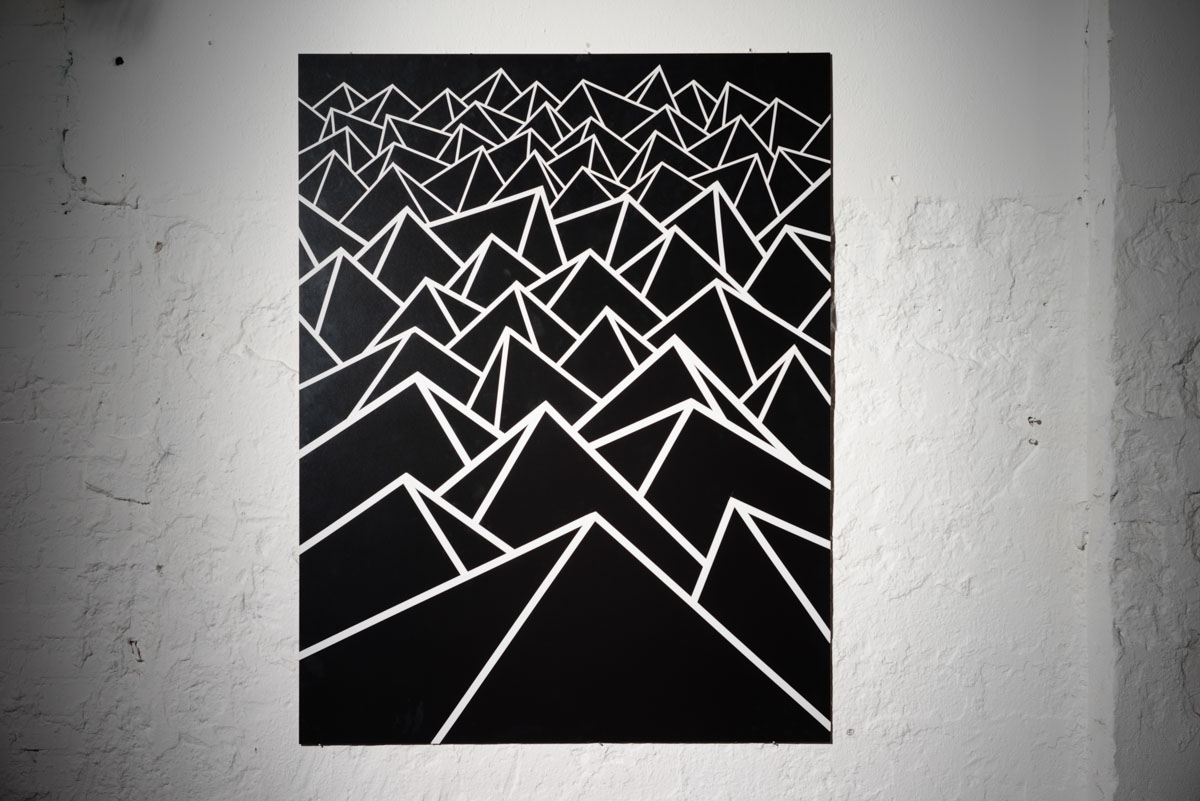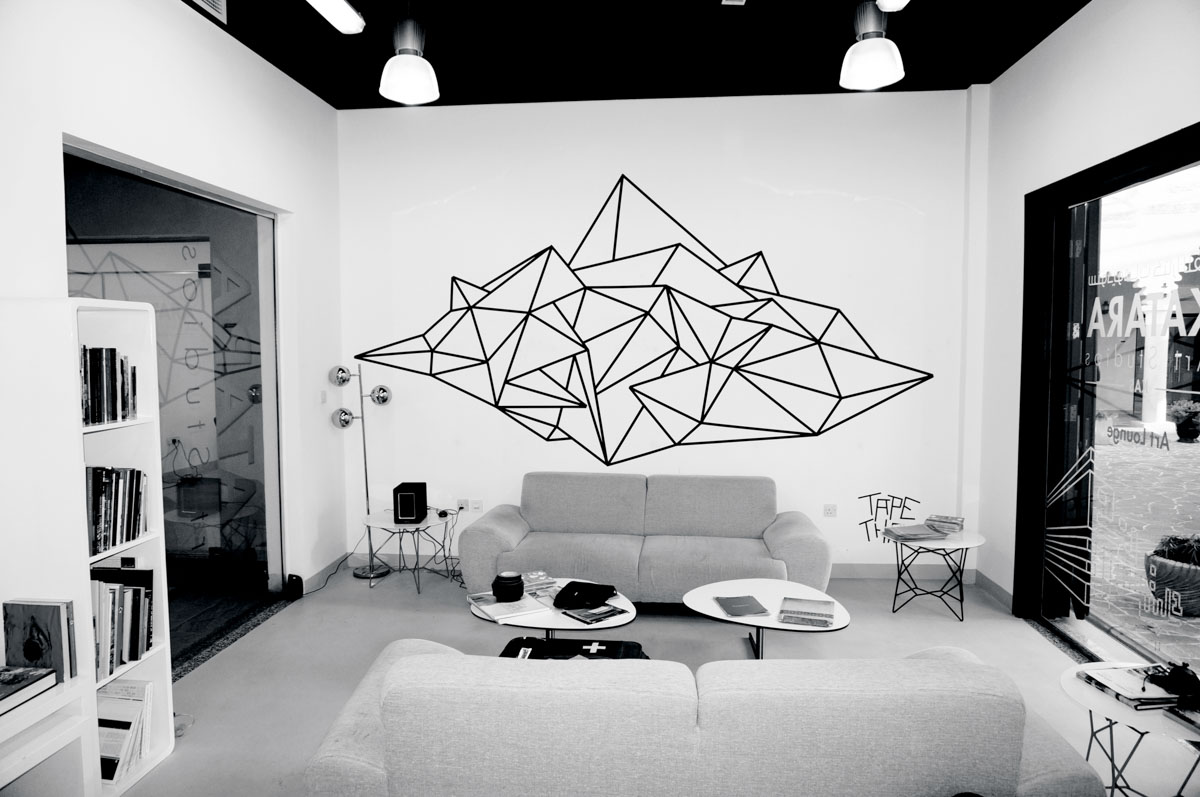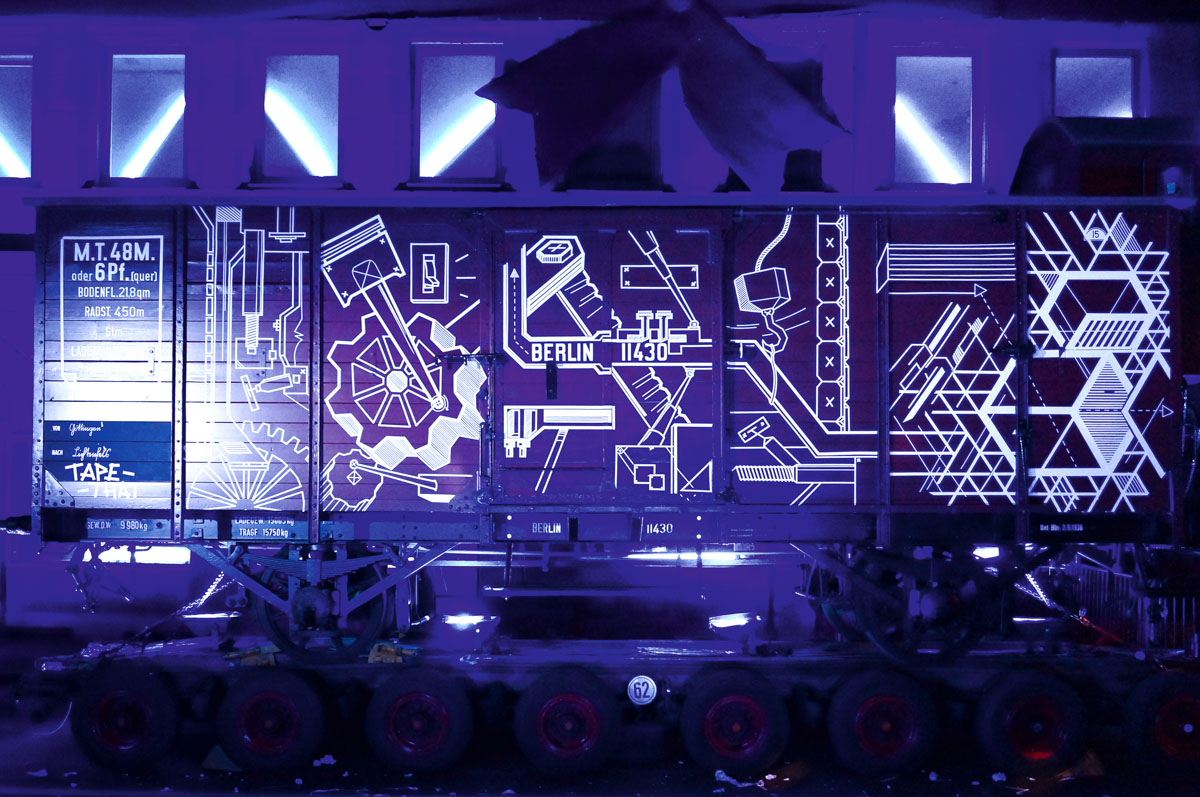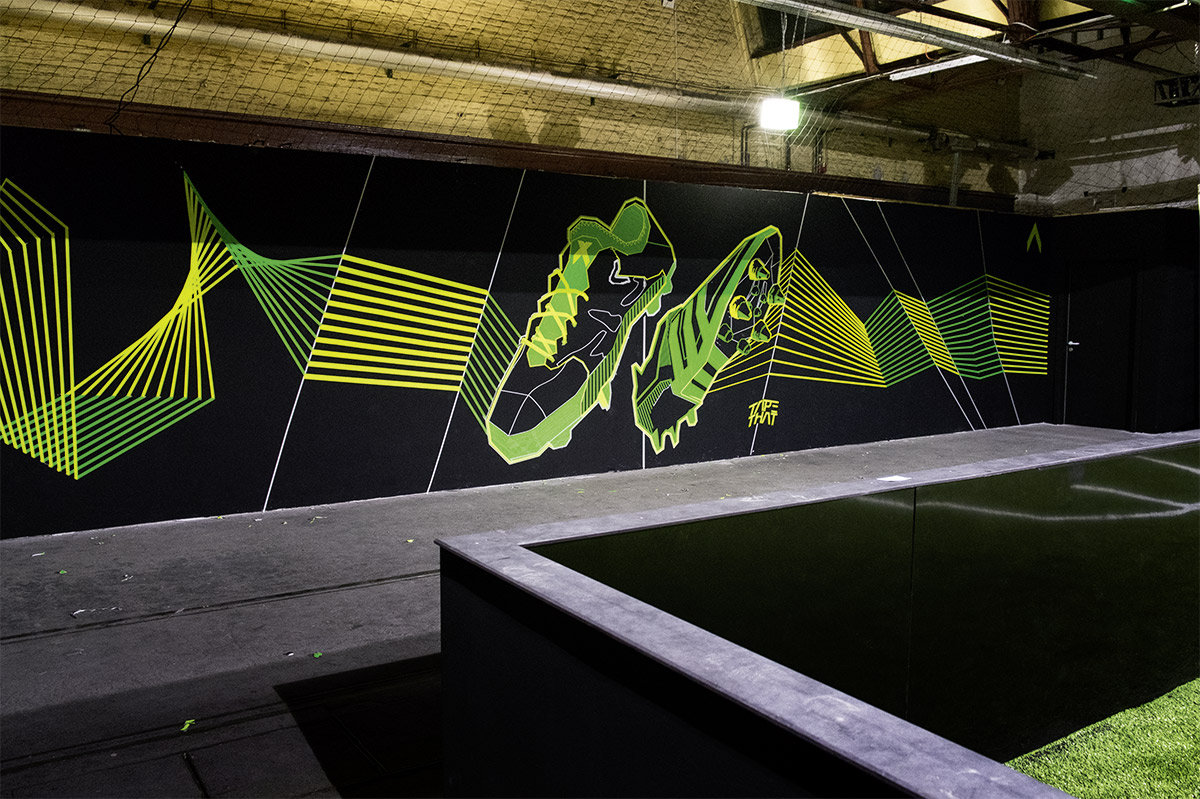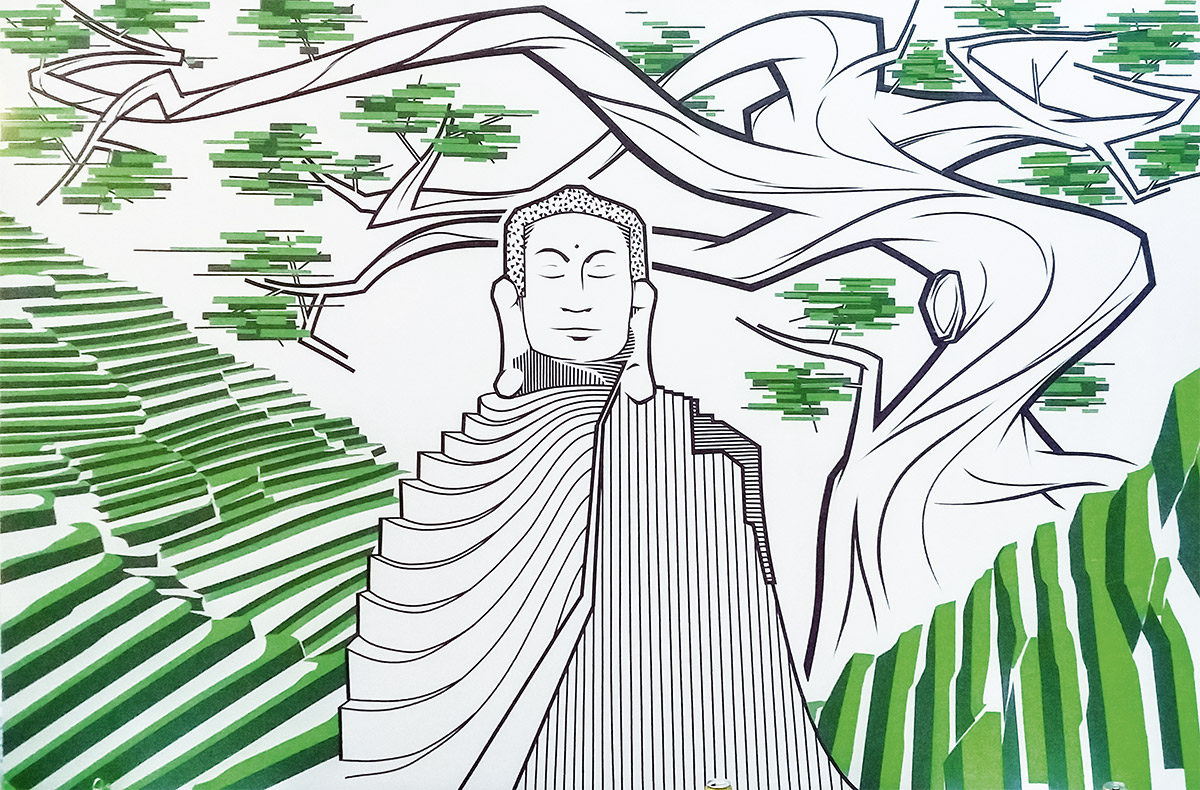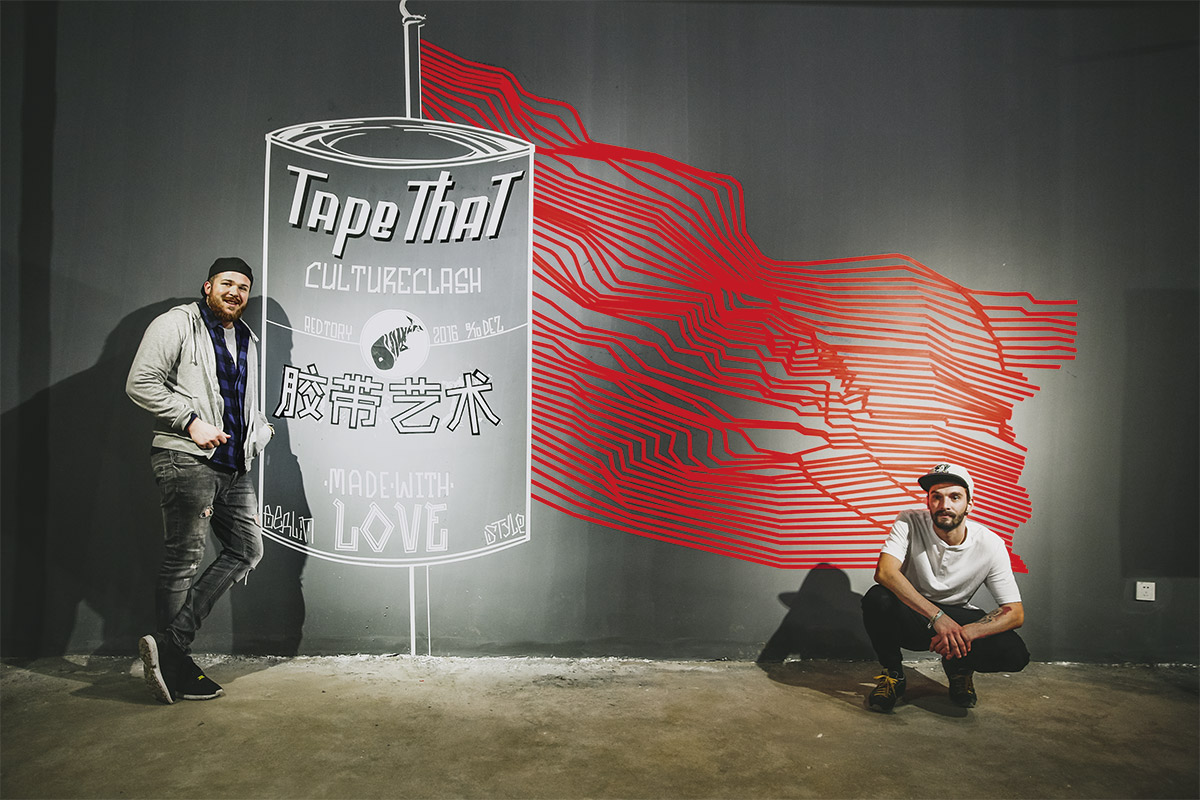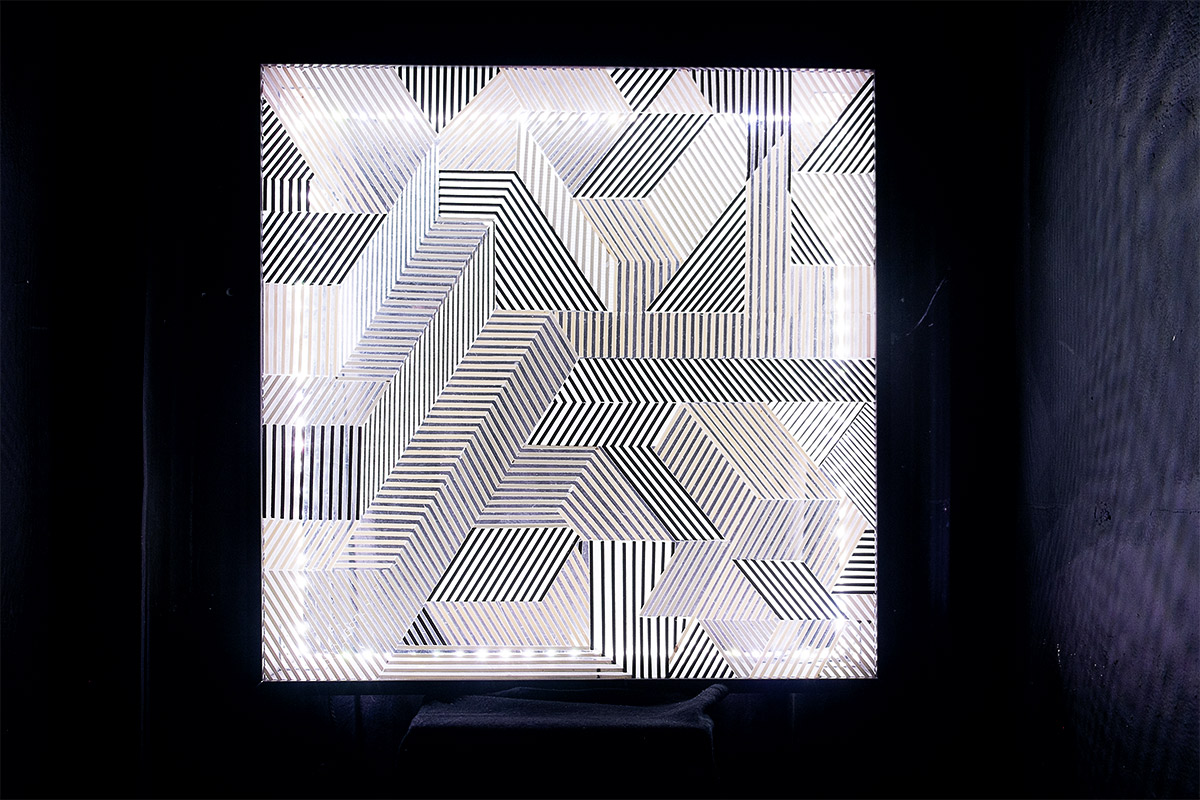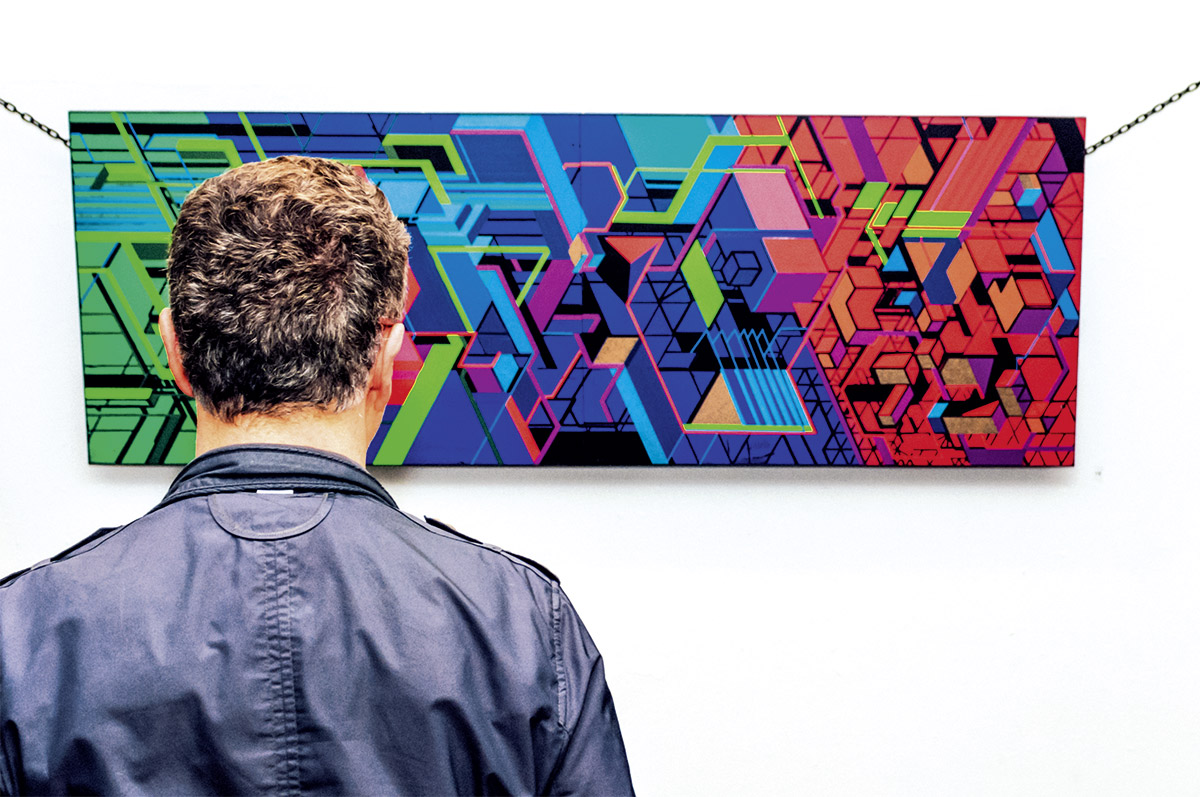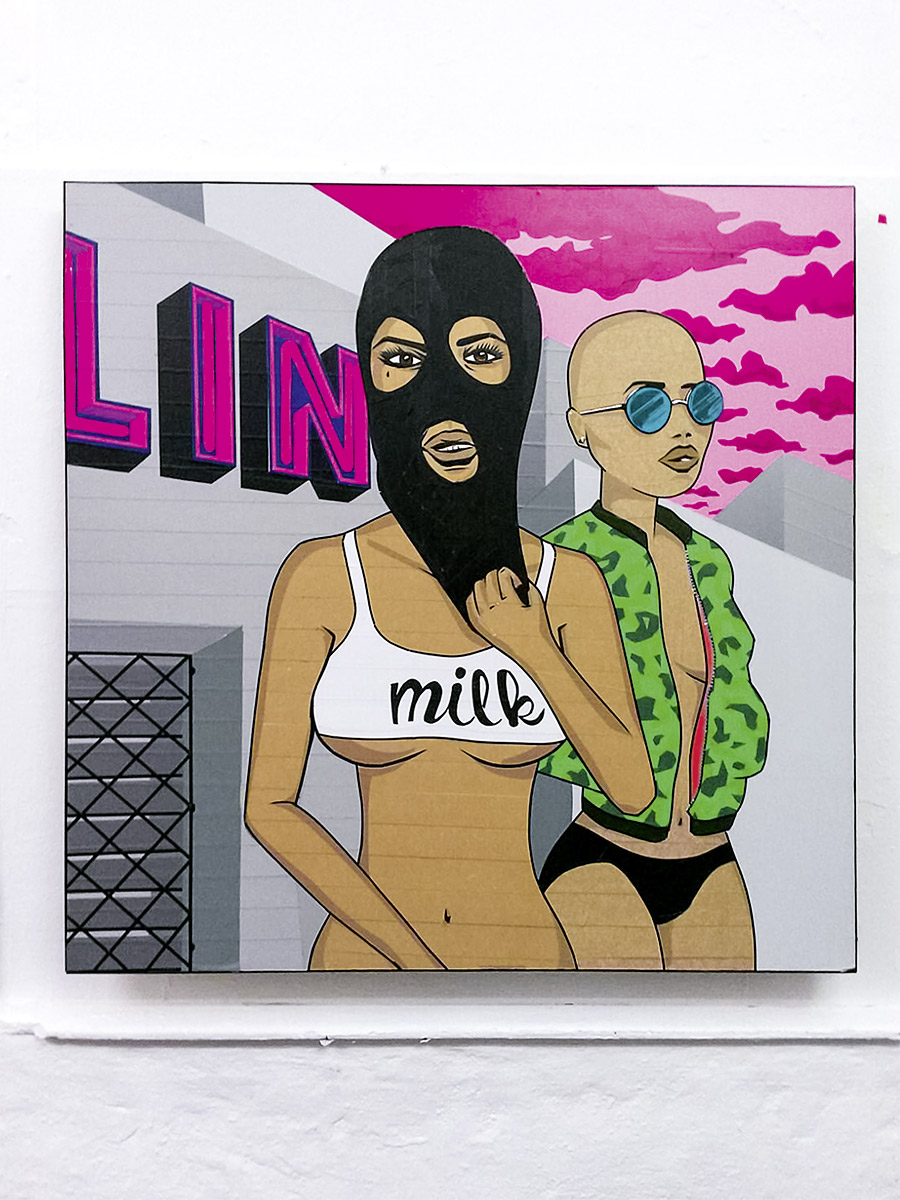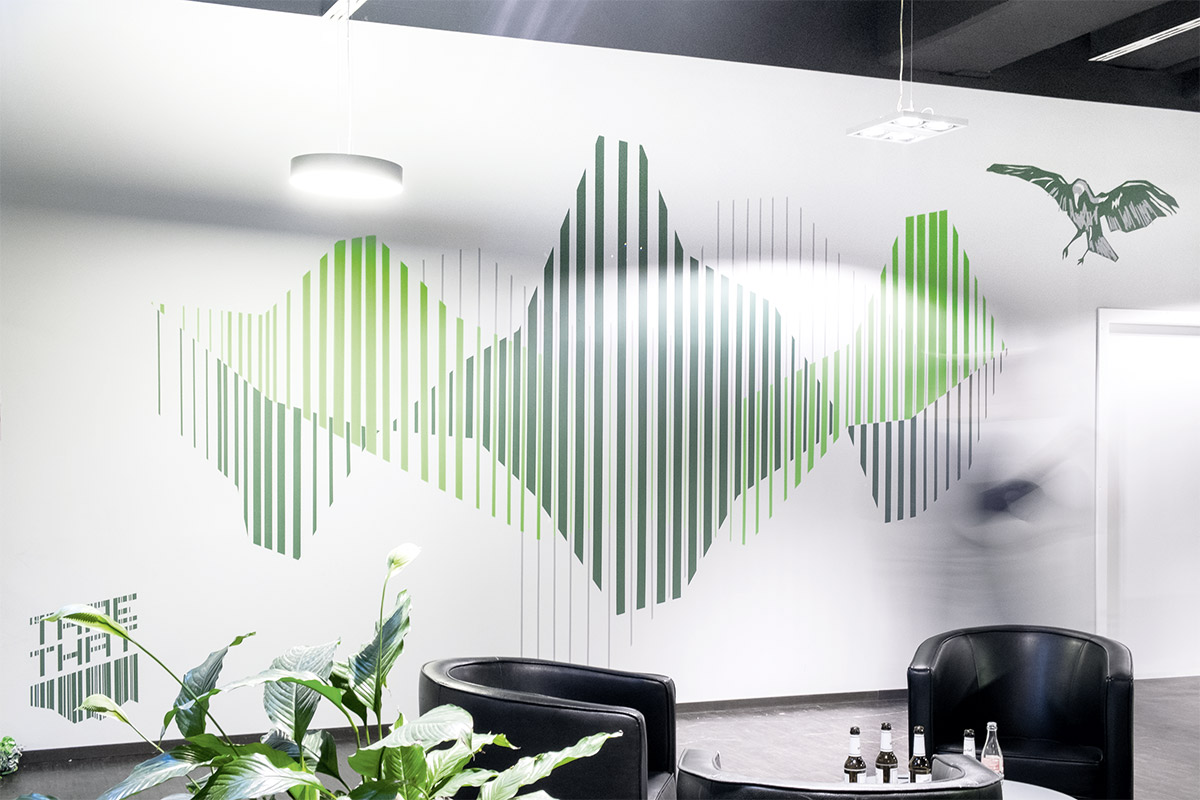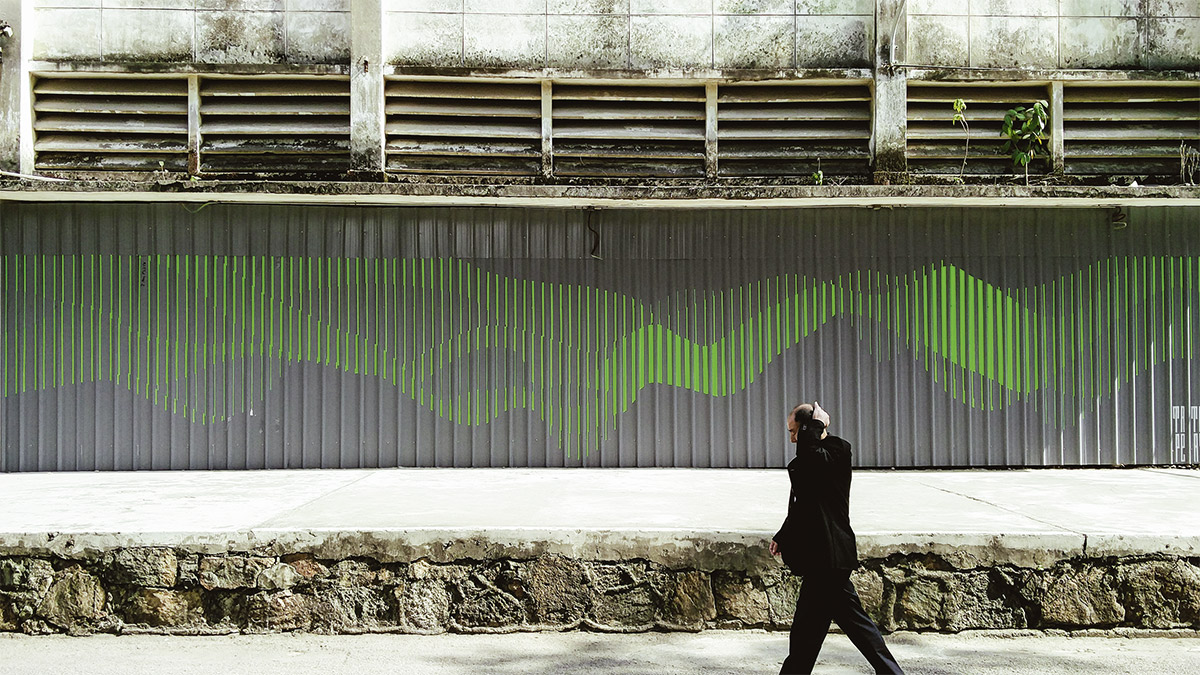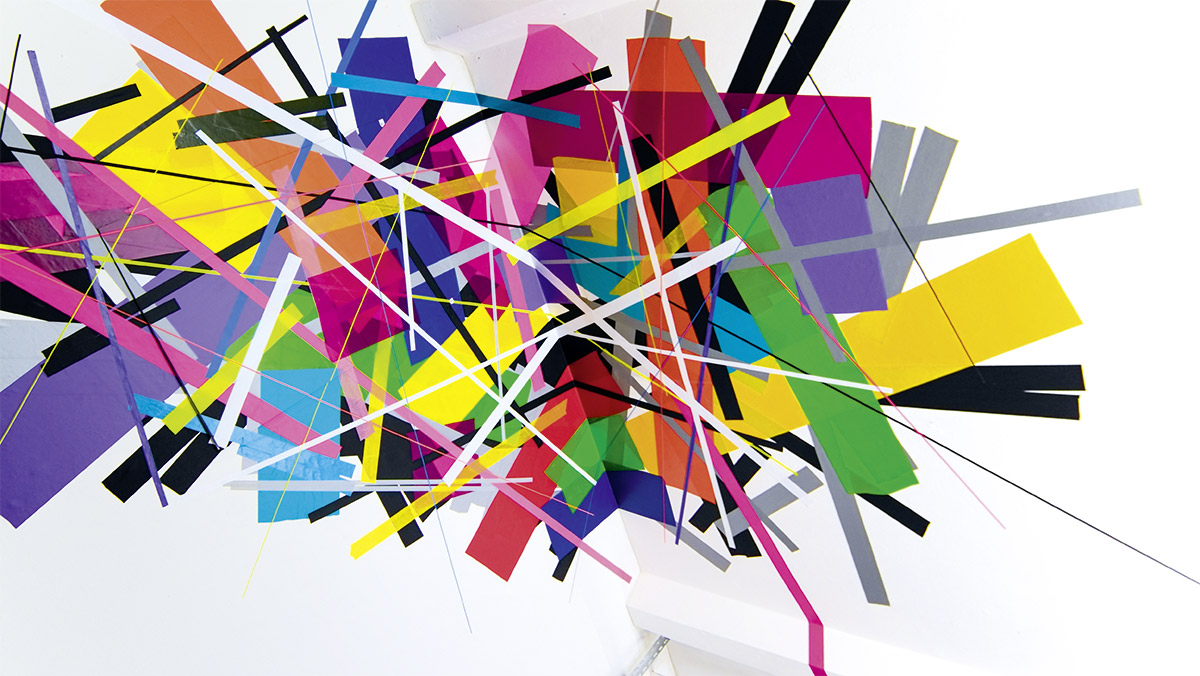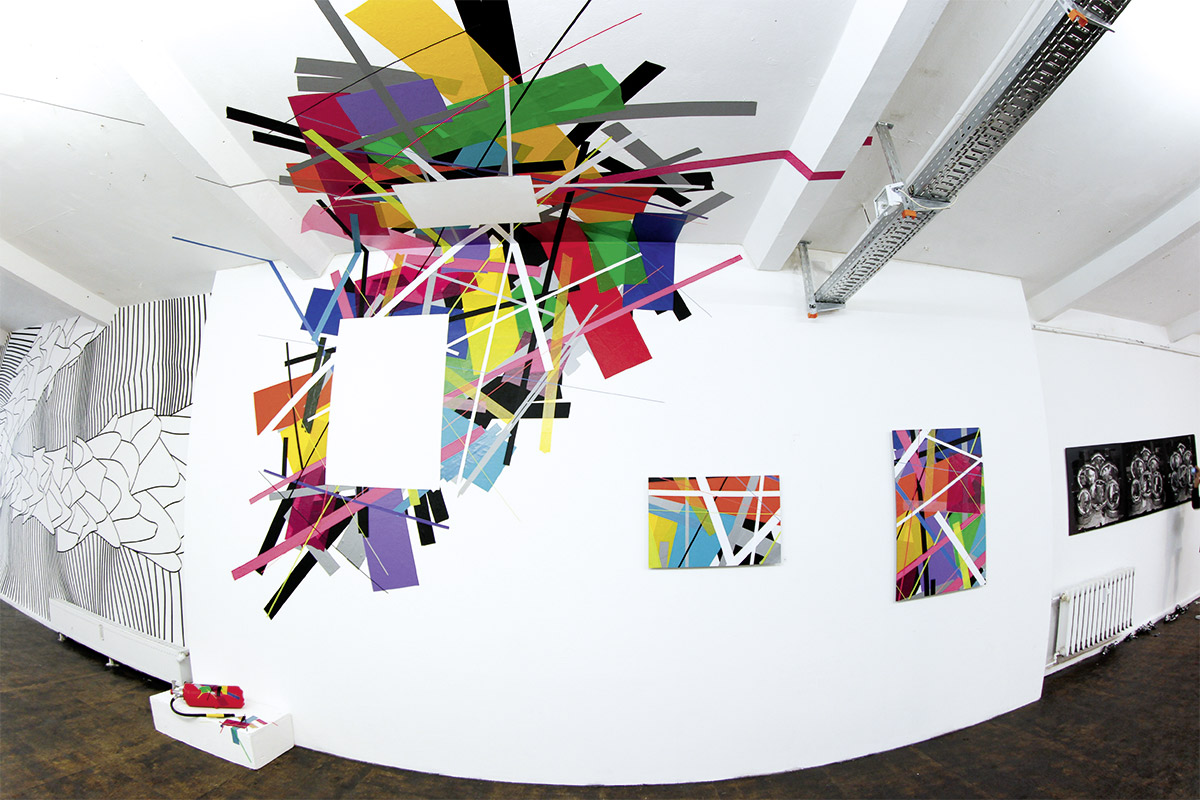 Tape That is a collective of six artists that was founded in 2011 and is based in Berlin. Their artistic roots can be predominantly found in contemporary urban art with influences from street art, graffiti and design.
 The works are essentially created out of adhesive tape which every member discovered independently from each other in their creative processes. Inspired by the possibility of creating something new out of an everyday object, they use tape to create complex and intricate structures or colorful tape and light installations as well as minimalistic black and white murals and room-installations.
 Their works can be found in a variety of places, such as underground nightclubs, abandoned buildings, showrooms and galleries. Though based in Berlin, Tape That is active all around the globe with recent and ongoing projects in Peru, Egypt, Spain, Qatar, Bulgaria, Cambodia, Vietnam, China, Luxembourg, Austria, Sweden, the US and the UK.